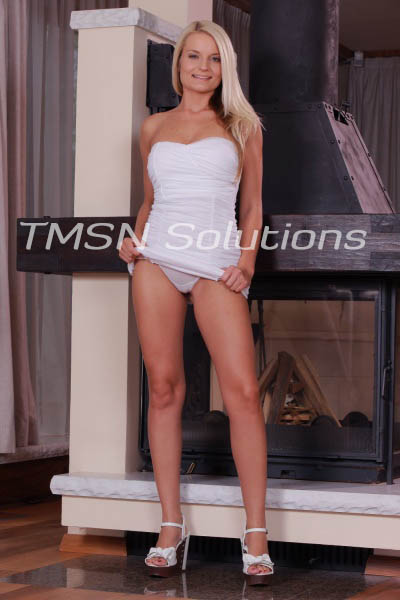 Phonesex with Felicity 1844-332-2639 x 270
Just because I'm home, it doesn't mean work stops. After a long day in the office, documents still needed to be looked over and approved for clients to sign in the morning, and there just aren't enough hours in the day to complete my to-do list. Johnny wasn't home yet, so I placed an order for dinner and sat at the dining room table without even changing out of my work clothes. Hopefully, I could check off a few more tasks before he and dinner arrived.
My legs crossed as I opened my laptop; the soft nylon of my nude pantyhose rubbed against my skin and made me squirm. Wearing them all day always excited me, knowing how much Johnny loves to peel them off of me. My foot began a slight twitch as I focused on my task at hand; the dangling of my high heel from my toes felt like just enough of a fidget to help me really get in the zone.
Dinner Is Served
I must have been really focused because I didn't hear the door when Johnny came in. In fact, I didn't notice he was home until he stood in the dining room doorway and let out a low whistle. I smiled but ignored him as I typed away. He dropped to his knees and crawled over to where I sat.
A soft moan escaped my lips when he brushed his nose against my ankle. The feeling of his breath made me shiver. Next, he dragged his nose down to the arch of my dainty foot and inhaled between my sole and the inside of the high heel I'd worn all day. I flexed my foot to pull the heel closer to his nose, and his hand slid up my calf. It was his turn to moan now.
Pantyhose Toes Make Him Crazy
I pushed myself away from the dining table, and he uncrossed my legs as I leaned back into the chair. His dark eyes sparkled as he looked up at me. I watched him slip off the high heel of my left foot, and then he cradled my ankle while pressing my cute toes to his nose. The seam of the pantyhose ran over the tips of my toes, and he opened his mouth to allow his tongue to trace that seam. I quickly kicked off the other shoe and wiggled my toes against his crotch. "Dinner should be here shortly," I told him as I nudged his erection.
"It was at the door when I got home." He answered back, then pried his tongue between my big and second toe. I squirmed as tingles raced right to my clit. "I hope you like cold pizza because my dinner is served, and we're going to be a while."
Phonesex with Felicity 1844-332-2639 x 270