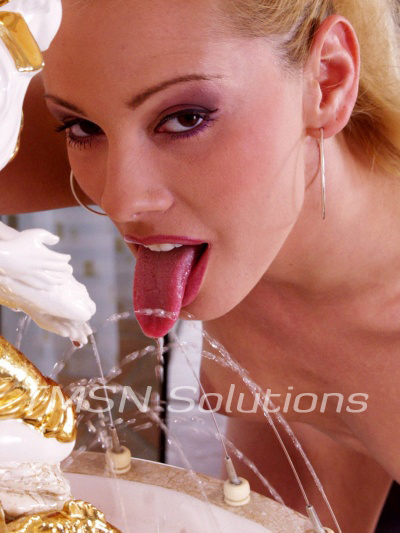 xXx Francie xXx 844-332-2639 x 208
A sommelier is someone trained to be knowledgeable in wine. They specialize in all aspects of service as well as pairing, like a wine waiter, if you will. The other day I was on the phone with Margret, a very horny sissy. She was telling me about her latest glory hole experience. See, Marget is the queen fag at her local suck n fuck. I think she is so popular there that some guys won't even stop in if her car isn't in the parking lot!
Anyhow, she was telling me how she must have sucked off eleven different cocks this one night and began to describe to me how each of them looked and how they even tasted. It dawned on me then Marget is a cum sommelier!
Cum Sommelier
She could detect the hints of each man's diet when she swirled their cum in her mouth. Gargling it good before swallowing it down and moving on to the next load. It made me laugh when she told me how some men tasted sweeter than others (those pineapple eaters 😉 ) and how some she could tell packed in a lot of protein shakes.
Of course, I've know cum flavor varies from man to man, but I'll admit to being impressed by Marget's observations. Though I suppose you can only gather that kind of training and knowledge when you're a glory-hole slut asking everyone with a pecker to cum in your mouth. Think about it, eleven cocks in one night! Eleven loads of cum from eleven different sets of balls in just one trip! And the whore goes several times a week!!
If anyone could be the world's first cum Sommelier, it would be my sissy girl Marget.
xXx Francie xXx 844-332-2639 x 208