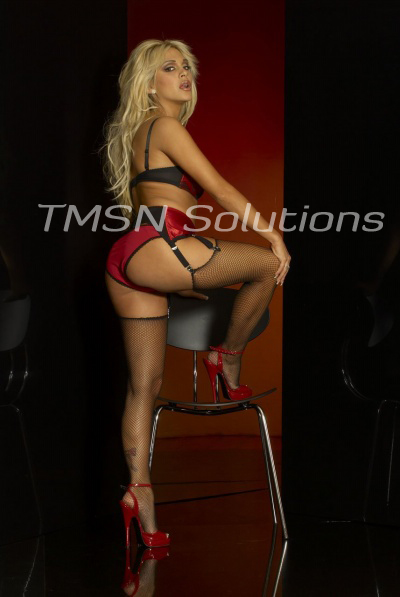 Pandora 1 844 332 2639 ext 283
 CBT phone sex encompasses my two favorite things: pain and pleasure. Your pain is my pleasure and your absolute submission is necessary. Let me take you to an extraordinary session of all things excruciating! I will stomp, smash, kick, slam, pummel and punish your cock and balls to my satisfaction. Trust me, I relish in your whimpering,so  I want you forewarned that you will feel my repercussions for DAYS.
Thoroughly enjoying our allotted CBT time means you coming prepared. Therefore, here are a few do's and don't s. DO be prepared with a ben gay, icy hot or aspercreme base. DON'T say you can endure extremely painful things. I'll know immediately if  you are playing in the little leagues. Yes,I'll know the difference. I will be frustrated, and you won't be successful at pain play. Let me know if you are a novice looking into CBT fetish for the first time. (We can start sessions with a gentler hand and work out way up.) I will push you to your limits and beyond.
I love to cater to the extreme CBT lovers out there.
Being a CBT phonesex dominatrix means that I know EXACTLY what needs to be done for me to give you the results that you crave. Therefore, I SAY AND YOU DO. I am always preparing menus of misery including items that you already have around the house. Mistress is exceptionally creative as well as competent.
I love to cater to the extreme CBT lovers out there. Make me your go-to Mistress to receive the most damaging. detrimental hurtful raw, burning cramping threatening, grievously inflamed cock and balls that you could ever imagine.
Grab your sounding rods and your elastic bands (floss will do in a pinch ) Make sure to light a candle BEFORE you call. Get yourself in the mind frame of pain. I'll be waiting at the other end of this phone or in our phone sex chat room to give you a CBT session you won't soon forget.
Mistress Pandora
1 844 332 2639 ext 283
http://sinfullysexyphonesex.com/pandora/