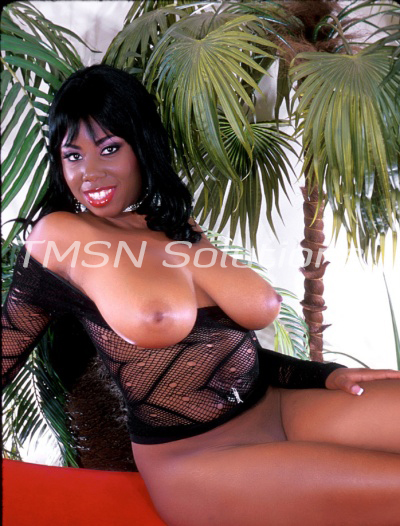 Latoya 1844-332-2639 Ext 311
What is it about brat phonesex that is so fun? It legit makes my clit tingle to mouth off, "Make me, baby !" Maybe because when you take me at your word and literally makes me do whatever he wants, it is the most fun ever? Perhaps I love being put over your knees as much as I love being your perfect little fucktoy? Teasing and giggling and provoking you is my favorite type of phone sex.
Brat Phone Sex with Latoya

To begin with, picture me in my favorite summer jammies. Soft pink cotton panties that hug my barely legal pussy lips. And a tight-cropped tee that clings to my perky tits and nipples. Maybe I'm lounging in your big bed with my favorite pillowpal? What is your first command? Because I can't wait to tell you "NO!" LOL!
Uh-oh, you need to spank my bottom!
I giggle, stick out my tongue, and squeal, "Make me, baby," And that is your cue to take me in your arms and put me over your lap. You are pulling down those shorts to reveal my cute bubble butt. You see my goosebumps as you rub your hand in circles on my bare bottom.
What did you say?" you grin at me.

"MAKE ME!"

And Daddy brings his hand down in one swift smack! And again, and again and again. Until my bare ass is red and stinging!
I am squirming in your lap. Your spankings are taming my brattiness, but they're inspiring my horniness! Perhaps baby, will you take a break from spanks and let one of your fingers explore my pussy? After all, you probably want to see how wet you have made your bratty little slut!
I am a spoiled brat who loves taking your credit cards and going on a shopping spree without you knowing. I take my friend Amy with me, and we max out your credit card. I love shopping, you have me spoiled, but I also get punished by you. When I get home from shopping, you are always waiting for me. I was a bad girl, you tell me. You spank my bare ass till it gets red, then tells me I was a bad girl. Then I make you feel better after
What's next? When you pay to play with this horny little brat, you call all the shots. I'm waiting, Baby!
Latoya 
1844-332-2639 Ext 311
https://phonesexcandy.com/candygirl/latoya