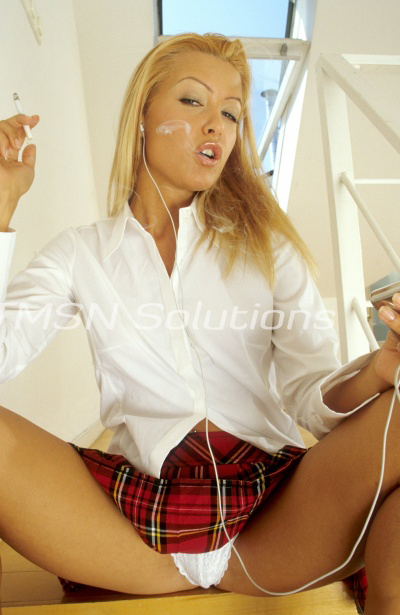 Bad Bitch Belle 844-332-2639 Ext 444
I love smoking. Sure, it's not good for you, and when pussies walk by, they gag from the smell, but you aren't a pussy, are you? No, you are my little human ashtray. I'm so hot, and you are nothing but property, a butt receptacle. Crawl over here and open that disgusting mouth of yours.
When you waddle over between my long, slender legs, I laugh at how your pot belly sits on your thighs. I can't even see your tiny little hardon even though you're naked. Say, "Ahhh," you dirty bitch.
Bad Bitch Belle's Human Ashtray
You watch, practically salivating as I inhale. Taking a deep drag, the cherry at the end of my cigarette burns hot, and you quiver. You know I'll extinguish the butt against your skin; you just don't know exactly where. It will hurt, but you'll accept the pain because you are my human ashtray.
The ash at the end is long now, dipping from the growing weight every time I inhale. Your eyes watch intently as I exhale through my nose, and smoke billows out as if I'm a fierce dragon and you're about to be my meal. The fear makes your clit drip, and I pull the smoke away from my pretty red lips. Your dangling tongue is my target.
I sneer as I snub out the butt on your wet tongue. Do you hear the sizzle? Me either; you're fucking whining is too loud! I'll just light another one, and we'll try again. You'll keep your fucking cries to yourself next time, won't you little ashtray!
Bad Bitch Belle 844-332-2639 Ext 444
https://phonesexcandy.com/belle