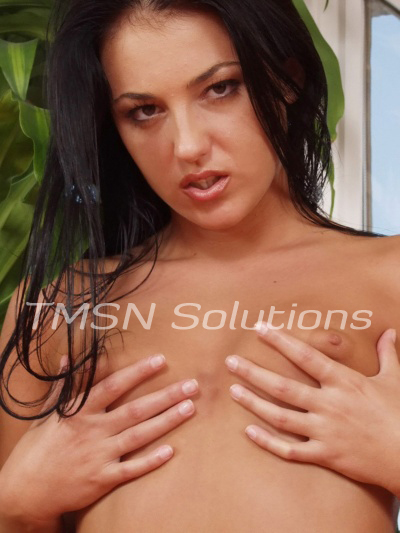 Avery  1-844-332-2639 ext. 228
I hope all of my fellow Canadians are having an amazing Thanksgiving filled with with family and delicious food!
Mine has been absolute perfection! I got to spend some much needed time with my sweetheart and was very thankful for the incredible, and naughty, holiday we've had. It involved the perfect Thanksgiving meal featuring something, or someone, rather succulent…
We had dinner guests for the holiday and had to make two of everything because there was going so many we had to feed. Unfortunately, due to chaos of the holidays, we didn't properly prepare our first meal. Well at least up to our usual standards. It was a bit rushed which means we never got the chance to inspect the meat correctly and make sure it was perfect before cooking. Our next roast was pretty special so I wanted to make sure we didn't skip any steps.
My man was taking a break in our living room in his favourite armchair. Sitting there with his eyes closed just trying to relax before we started the next thing on our list. We both needed a break and to take a moment to relish in what we were most thankful for. I came in with our prize. A gorgeous, voluptuous women. Wearing a simple pair of jeans and a sweater. Her wrists bound and her mouth gagged. A panicked look in her eyes. "Darling" I softly said awaking him from his nap. "I want you to know how thankful I am for you so I brought you something special…" He grinned.
I stood behind her and made sure that a lamp was shining directly on her. A spotlight on the succulence. I wanted him to have grade A seating for this strip show. Slowly I reached around and undid the button on her jeans. Unzipping her after the button was free. As I did you could see her body flowing out over top of the zipper. Remember that our Thanksgiving centerpiece was voluptuous. Just how we like it. Meaty but with enough tender fat to keep us licking our lips. A perfect piece of veal.
As I started to pull her jeans down I could see my man shifting in his seat. His eyes wide as her thick thighs spilled out over the tight jeans I was pulling down. Revealing some simple, sexy white panties hidden in between her meaty thighs. Next was her ample top… I unbuttoned her sweater. One button at a time. It was tight and barely contained her breasts.
You could almost hear the buttons pop as I undid each one. I slid her sweater off over her shoulders revealing the prize underneath. Two very large, very soft breasts confined within a white bra. "We need to get this off so we can take a look at our veal". Her bra buttoned in the front so I reached around with both of my hands, straining a bit to reach, and undid the single clasp holding everything in.
It was like releasing the Hoover dam. Two luscious, full breasts burst out of their casing and continued to jiggle for quite a while before coming to a stop. "Join me" I said as I walked in front of her and started squeezing all of her meaty parts. We wanted to touch everything… Her DD breasts, her full thighs, her meaty rump, her soft, supple belly. She was perfection. Our mouths were watering…
We needed more space to evaluate our meal and took her to the kitchen. She let out a small shriek as she laid down on the cold, metal work space. Mmmmm now this was perfect. We coated our hands in coconut oil and began our inspection. He started at her feet and made sure every inch of them were coated in coconut oil. Massaging them and sucking on each toe. Feeling them wiggle in his mouth.
Working our way up her body together we poked and pinched all of her flesh. Letting it jiggle and bounce naturally. Picking out our favourite spots. Kissing each other as we went. We soon realized it was time to start cooking again which meant we needed to move onto our marination and roasting ritual… More touching and rubbing of our sweet meat.
Both refreshed and turned on after our break I can say, without a doubt, that we were very grateful that Thanksgiving for thick women who both make us cum and make for excellent leftovers.
Avery xo
1-844-332-2639 ext. 228
https://phonesexcandy.com/sinfully/avery/
https://www.sinfullysexyphonesex.com/avery/
Want to read more of my hot blogs?
https://sinfullysexyphonesex.com/author/avery/
https://phonesexcandy.com/author/avery/
https://sinfullysexyphonesex.com/author/avery/
https://sinfullysexyphonesex.com/author/avery/