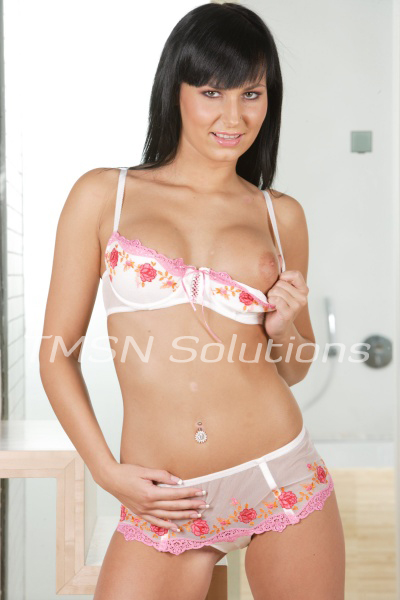 Zia 1-844-33CANDY ext 402
It was late at night, around half past midnight and I heard my phone ding, letting me know that I got a new text. I looked at it and didn't recognize the number, so I ignored it. At first. Another text came through and it read "hey baby. Looking hot tonight". I figured it was some random horny guy who thought I was an easy target and just laughed and decided to play with him. Little did I realize that a text could start anything.
I Now Know That a Text Can Start Anything
I texted this man back that I'm always looking hot and feeling hot, too. Then I asked him what he was doing. That's when it turned dark. He replied with "watching you". I got a little bit nervous. Was some creepy weirdo stalking me? Surprisingly, though, part of me started to get a little turned on. I put the phone down and walked from the couch to the kitchen for a cold beer to try to relax. My outfit that night was tight black booty shorts and a tank top with no bra as it was a hot night. I should've known that I was asking for it.
Suddenly a hand grabbed me from behind and covered my mouth. My heart started to race, and I knew what was going to happen to me. It was the random text guy, and he was here to fuck me in any way he wanted. I heard him tell someone else to tie me up. There were two big, strange men in my home, and they were not going to be gentle.
I was thrown onto my bed and my hands and ankles were tied to the bedposts with rope. The first man placed duct tape over my pretty little mouth so I wouldn't scream and alert my neighbors, I imagine. I heard belt buckles being undone and they both came over to me and onto my bed. They practically ripped my shorts off, and I saw them get rock hard when they noticed I wasn't wearing any panties. My sweet, tight pussy was glistening and wet and it was about to have a huge cock forced into it. I knew my ass wasn't safe, either. To be continued.
Zia 1-844-33CANDY ext 402
https://phonesexcandy.com/tlc/zia/