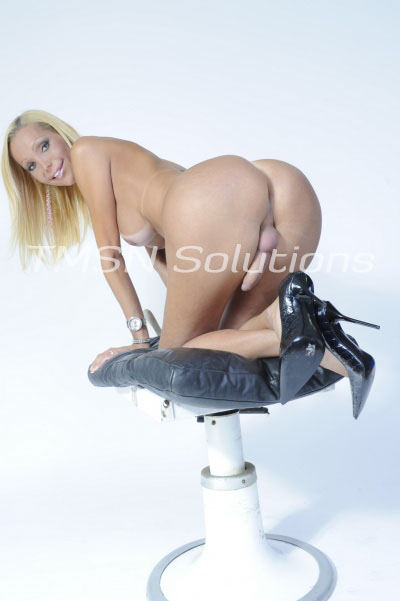 TS Alexus 844-332-2639 EXT 349
Most men think if anything goes up their ass, then they are a faggot. This isn't true! In the search for ultimate pleasure, you shouldn't count anything out. I'd love to show you exactly what you've been missing out on. The prostate is often referred to as the male g-spot. Just like for women, this can be difficult to locate and even harder to achieve orgasm if you are rushing to reach the peak instead of enjoying the journey.
It's crucial that you trust me and allow yourself to relax. I'll ask you to get on your hands and knees with a few pillows under your tummy. Remember to breathe as I pour lube into my hand. To help you ease into our adventure, I will stroke your cock from behind. Reaching between your spread knees to play with your cock.
Your First Prostate Massage
See how hard you are? It feels good as my skilled hand tugs on your member. I'll even spend time kneading your balls. I can feel how heavy and tight they are. You may have cum recently, but you've never fully drained your balls if you've never experienced a prostate orgasm. We're going to change that today, and you'll never want to cum any other way.
Feel my fingers smear up and down your crack. No penetration yet, just preparing you, allowing you to adjust to the sensation of someone touching you where no one ever has before. After teasing my delicate fingers up and down over your rosebud, I'll go back to stroking your cock. See? This feels amazing to have all the focus on your body. Awaking all of your nerve endings.
Now, with my left hand slowly working your shaft, the index finger of my right hand will press at your anus. Exhale and allow me in. I'll slowly sink into the first knuckle and pull out. Back in, slowly gliding with the excessive amount of lubricant. A little deeper with every stroke. My fingertip swirling to find that hot button. You'll know when I rub over your marble-like prostate. Shocks of pleasure should jolt through your system. Don't fight it; relax. Enjoy your first-ever prostate massage.
TS Alexus 844-332-2639 EXT 349