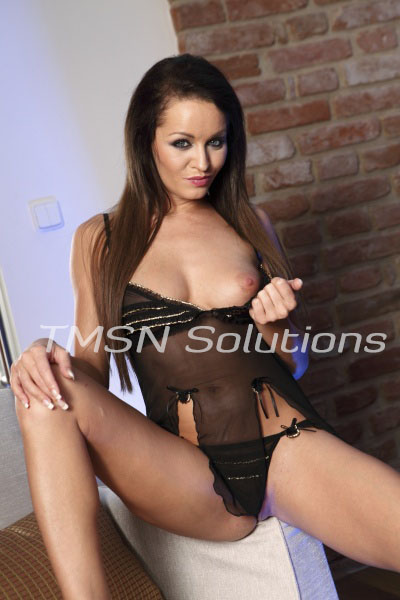 Sinful Serinda 844-33-CANDY (844-332-2639), ext. 394
Well tell me, don't hold back.  What is your pleasure?  Look, I've seen you watching me, and I know you must be intrigued by me, right?  Of course I'm right.  Why wouldn't you be drawn to me.  I'm everything that you crave.  A dark and mysterious woman who carries herself in such a way as myself.  You know by looking at me that I'm well versed in all means of sexual satisfaction.  A veritable encyclopedia of dark and exciting kinks, just waiting to draw you in.  Not convinced?
My dear, if you only knew just what you were dealing with.  Behind this dainty, sweet looking exterior beats the heart of a sadistic MILF.  I enjoy pushing you to your limits.  Seeing you uncomfortable excites me.  But what excites me the most is opening you up to new tantalizing experiences.  Naughty role plays are just the tip of the iceberg in my arsenal of pleasure.  And I guarantee when you leave me, you'll leave completely changed.  Maybe even just a few new scars to remember me by.  Doesn't that sound delightful?
So what is your pleasure?  My pleasure is your pleasure.
Be it emotional or physical, you will remember me.  Every time you hear my name or see my face, you will shudder remembering what I left you with.  You'll think you've gotten over me, that you've forgotten me.  And then, when you're lying in bed next to your wife or girlfriend, you'll hear my voice in the back of your mind.  And that gnawing craving will come back and you'll be powerless to resist.  So what is your pleasure?  My pleasure is your pleasure.  That and knowing that deep down I've made you completely mine.  Unable to resist my call, and unable to forget me.
Serinda
844-33-CANDY
(844-332-2639)
ext 394
https://nawtytwistedphonesex.com/