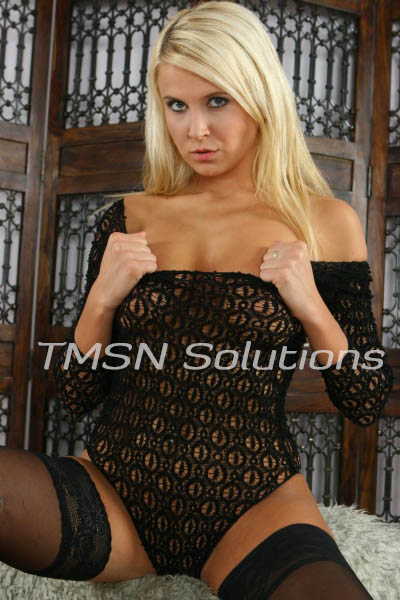 Goddess Naomi 844-332-2639 ext 216
I know what you want. You Wanna Take a Peek. Like a present, I am wrapped up in expensive designer wrappings, hiding the delightfully perfect surprise present hidden from you.
Have you ever been given such a present? Well, I would doubt it. You are not in the same league as I am. You aren't even good enough to dream of being in my league. But, if you are a good boy, I'll let you unwrap the present.
Not for free, though. It's going to cost you.
Wanna Take a Peek?
Think of it this way: You are the commoner, and I am the Goddess. Should a commoner have access to the Goddess without showing her devotion?  Absolutely not!
You'll kneel and bow, debasing yourself before me, begging to see your Goddess' Full Beauty. Would you like me to slide my top off my shoulder to let you see the perfect alabaster skin? What is it worth to you? I only own your body and soul, so you'll have to find a better way.
Here's a hint. I deserve the finer things in life. Wouldn't you be so happy if I allowed you to give me money to spoil myself? I know you would. You cannot open your wallet fast enough to see me smile at your Tribute.
With each Tribute I allow you to give me, I will bless you with removing a piece of clothing. My body will be exposed bit by bit.
And if you please your Goddess well, perhaps I will allow you to worship me. What an honor for a lowly commoner to worship me! I'll allow you to use your hands and mouth to bring me to the pinnacle of satisfaction.
What will a commoner like you surrender when his Goddess allows him to serve?
Goddess Naomi
844-22-CANDY
(844-332-2639)
Ext 216