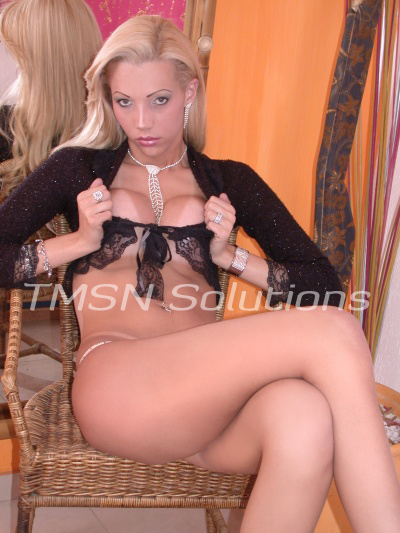 TS Alexus 844-332-2639 EXT 349
Titty fucking is one way to make me feel like a really sexy Goddess. These perfect C cups didn't come cheap and I love getting the most use out of them. Squeeze them in your big, strong, manly hands while you kiss me deeply. Our bodies will be grinding against one another as your tongue pushes past my lips. Our tongue fucking is just a sign of how hot our actual fucking will be.
I can feel you pushing me downward, on to my knees and I'm excited to show you how much I love titty fucking.
Titty Fucking
I'll slip out of my shirt and unclip my bar so you can get an eyeful of my perfect tits. They are like art! A true masterpiece. A beautiful canvas for you to paint with your thick, creamy load. Pressing my naked tits against each other, I'll watch you take down your pants.
Thank fuck your cock is bigger than mine. I love a man with a giant cock. In fact, I need a man with a dick like yours. My own dick throbs with need as you slap your head against the firm roundness of my titty. SLAP, SLAP, SLAP.
Your head is already oozing out some yummy precum. My chin dips and my tongue swipes over my skin. Tastying that salty goodness you are going to cover me in. My willing mouth opens but instead, your dick fits tightly between my pushed together breasts. Up and down you hump and I wiggle my tits up and down. Shoving myself forward to fuck your slick dick with my pretty tits.
TS Alexus 844-332-2639 EXT 349
https://phonesexcandy.com/candygirl/alexus/
https://phonesexcandy.com/sinfully/alexus/