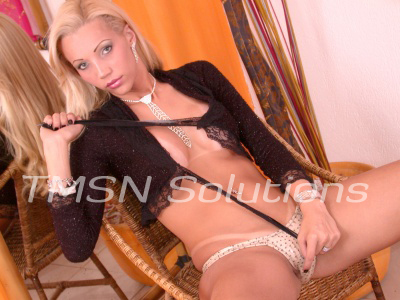 TS Alexus 844-332-2639 EXT 349
I know you're nervous about being fucked for the first time. It's a big step, and I love how you've chosen to trust me to be the first to breach your boypussy. I want you to stand in front of me and feel my hard shecock against your ass. It's firm and demanding, but my kisses on your neck are soft and sweet.
I know you think my dick is too big to fit, but that's just silly. That little pucker is made for stretching, and I'm going to go slow and easy until I know you're ready.
Too Big For Your Hole
Good. I can feel you relaxing in front of me. Your body melting against mine, that's it. I'm going to ask you to part your thighs so I can slide my cock under your balls. Yes, I know. My cock is so much larger than your little clit. Look at how it even pokes out past your clit with me behind you like this.
Mmm, that feels nice, doesn't it? The way my hips rock back and forth. Grinding my thick meat along the underside of your balls and the base of your ass cheeks. Good, good. I think you're ready to feel how I'll make it fit.
TS Alexus 844-332-2639 EXT 349
https://pleasuremephonesex.com/