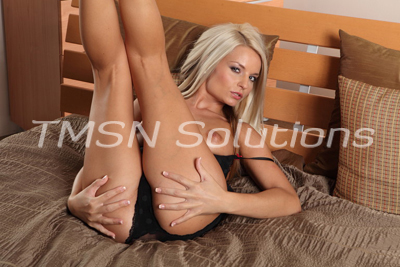 Phonesex with Felicity 1844-332-2639 x 270
You said you'd do anything for me, remember? You said I was the most beautiful creature you'd ever laid eyes on and that you'd give anything to obey me. Any command I wished, you'd comply. Those are words YOU said. Now it's time to deliver. I want you to tongue fuck my asshole.
Give me the best rimjob on record. I don't care if you don't like it or if it "isn't your thing." I didn't ask you, did I? No. Watch me hold my legs up to my chest and peer at you from around my sexy, sleek thighs. I know you want to eat that delicious pussy, but that isn't your task. If you lick my cunt, I will punish you. Your only job is to tongue fuck my asshole till I cum.
Tongue Fuck My Asshole
Yes, I know what you're thinking. That's going to take a long time. Yes, yes, It will. Your jaw will long, your tongue will feel like lead, and unless you've made my pussy gush in orgasm from the flick of your tongue up my ass, don't bother asking to stop. You best just lick that much harder.
Make out with my puckered rosebud. The goal is for you to force your tongue in and out so many times that my tight lil anal cavity just fits your tongue like a glove. But, of course, you can do that for me, can't you? Remember, you said you'd obey. You said you'd do anything to make me happy.
No, don't use your fingers for anything except spreading my cute butt cheeks wider apart! No slipping a digit into my ass or using toys to fill my butt up. I want you to tongue fuck it! Eat my ass like a good little boy.
Phonesex with Felicity 1844-332-2639 x 270