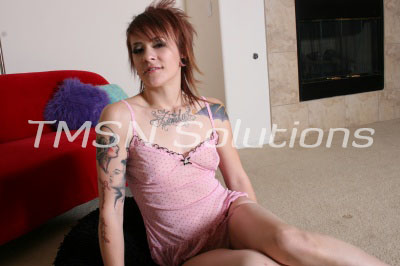 Mistress Noelle <3 1-844-332-2639 ext 379
Look at you now.  There you are right where I want you.  Tied face down stretched out on my bed.  Let me just put this pillow under your hips and it will be perfect.  You are in the perfect position for me now.  Do you know what is about to happen to you?
Tied Face Down for Me
I run my fingers through your hair as you relax accepting your fate.  We both know you want this any way.  You shiver as I run my nails down your back.  Lightly scoring your sensitive skin claiming what is mine.  I continue raking my fingernails down your body, over your bottom and the backs of your legs.  Listen to that sweet little moan you make for me just at my touch.  What sounds are you going to make for me when I have your ass stuffed full of my strap on girl cock.
You feel the bed dip and sway as I climb up on it.  Then your cock jumps underneath you when you hear the sound of the click of the lid to the lubricant.  You know what is coming.  There is anticipation of how it is going to feel as I begin to stretch you.  That slight bite of pain when I first breach your tight ring of muscles.
Let me hear you beg for it.  Tell me to fill your tight ass.  Beg for me to peg you and make you my slut.  Tell me how hard you want me to fuck you.  Do you want it fast and hard or slow and sensual?  Or maybe a little bit of both.  Either way, this ass belongs to me.  There's no use resisting or trying to keep me out.  I'm going to fuck and use that tight little hole no matter what.  Because I have you right where I want you now.
Mistress Noelle
https://phonesexwhimpers.com/noelle/
1-844-332-2639 ext 379