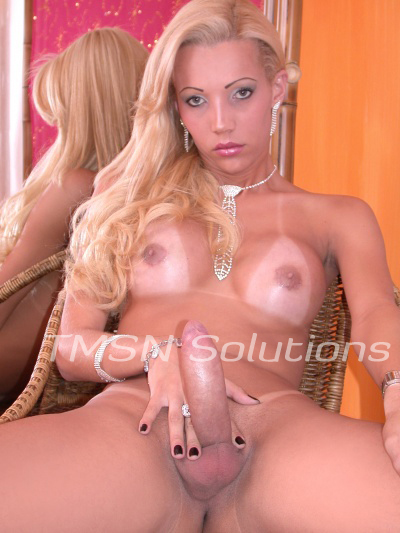 Shemale Alexus 1844-332-2639 Ext 349
You could say I'm a girl who likes to live life to the fullest. To take advantage of every opportunity. I'd be so sad to miss out on an experience simply because of labels. Labels that don't really mean anything anyway. "Female," "Male," "Straight," "Gay," or "Bisexual" are some of the labels I'm talking about.
Do you know that you are missing out on the best of both sexes when you're judgy little ass skips out on sex with someone who turns you on simply because their label doesn't fit yours? Look at me, for example; I'm stunning physically. Beautiful feminine face, soft features, and full lips. Tits like you love on traditional women, but then there is my glorious cock. It could bring you a lot of pleasure, but you ignore the possibility because of labels.
The Best Of Both Sexes
With someone like me, you can enjoy the best that both sexes have to offer. I'm a complete package, and I know you've secretly looked over my pictures and wondered what it would be like. You'll never admit it, but you've imagined sucking my cock while looking up at my beautiful tits. The fantasy makes you so hard, and that scares you.
But why?
It isn't scary when you embrace life. Take the bull by the horns and fuck what society thinks. Our bodies are built for pleasure, and we should be pleasing them. Before you know it, this wild ride we're on will end and I for one, don't want to look back and wish I had taken on more challenges and experienced more pleasure with more types of bodies. Are you like me? Do you want to experience the best of both sexes?
Shemale Alexus 1844-332-2639 Ext 349
https://phonesexcandy.com/our-sissy/alexus