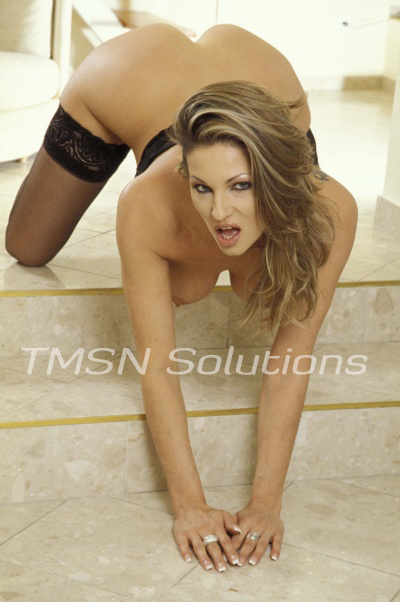 Anna 844-332-2639 EXT. 203
Tami woke up from a long slumber, and all the while mama Anna waited for her little deviant baby to rise. When Tami came to and looked around, it took a moment or two to remember just where in the world this naughty baby was…. Tami's very own naughty nursery.  At first, Baby Tami pretended to be asleep, but no baby can hide from Mama Anna, she could tell her baby was only half asleep and faking slumber.
Tami's Nursery Pt 2.
Mommy knows…
She delicately woke up Tami and asked if the diaper she was wearing had been soiled. ''No Mommy'' Tami replied. But Miss Anna didn't believe her baby after she just caught her fake sleeping so she decided to go and check for herself.  She gently glided her long crimson nail down to the diaper, and pulled it an inch or so open to check. She then pulled off the right tab and saw that Tami was telling the truth!
fill 'er up Tami!
Mamma Anna went to the glass cabinet next to the crib and grabbed some items before Tami could see. She then put her baby on her lap. First, she took his temperature with the thermometer. Then a suppository, then two, then three then four.  Miss Anna wanted to make sure to fill her baby up so she could have fun diaper changing.  She made sure to breast feed her baby while she rocked her precious little one in her arms.
diaper change
Once Tami made the messiest diaper ever, mommy gladfully changed Tami and cleaned her up so nice and squeaky clean. But before she could re-diaper, she wanted to play with her baby first. Making a different kind of naughty mess explode all over the place while on the change table…
Stay with mommy…
After the final cleanup, mama Anna proceeded to put a voluminous pair of pink plastic pants adorned with circus animals on her baby. Then, she rolled over the large IV stand carrying a large clear gallon bag of formula, laced with powerful sedatives, laxatives and diuretics, placing the feeding pacifier in her mouth to get things underway. She made sure the door stayed locked so that Tami would stay in permanent sissy babyhood within the nursery….
Anna 844-332-2639 EXT. 203
https://phonesexcandy.com/anna
https://sinfullysexyphonesex.com/anna