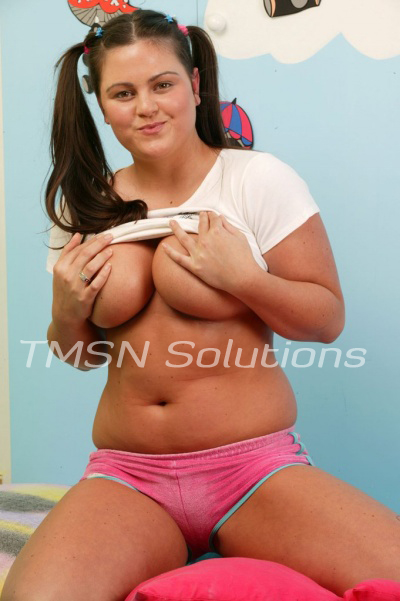 Krysta 844-332-2639 Ext. 410
I've been a bitch, I know it. But I enjoy watching your face get all twisted up as I poke all your hot buttons. You don't like being called old? Too bad. You are. Nearly older than dirt. You don't like when I tell you Your dick's small? Too bad, you shoulda grown a bigger dick. I just enjoy so much being a big girl bully. What are you gonna do to make me shut my mouth, huh? You wanna titty fuck a mean teen?
Admit it; you like it too. The harder I push your buttons, the harder you wanna shove me down, strip off my clothing and punish me for being a bad girl. It makes me wet when you finally snap and have taken as much of my sass as you can!