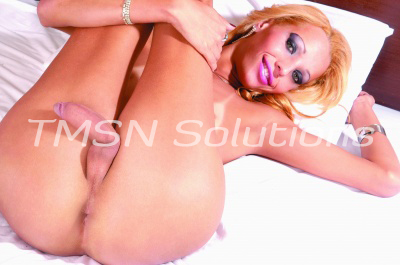 TS Alexus 844-332-2639 EXT 349
I love being in control and turning all of you cock loving sissies into TS-worshiping cocksleeves, but every once in a while, I want someone to make me their girl. I've transitioned, after all, because I wanted to be feminine and delicate. I need a man who will lay me on my back and kiss down my neck while preparing my asshole for a good fucking. Gaze upon me like a brand new lover. As if you are someone uncovering my curves for the first time, and each one excites you more than the last.
Tease your finger into my butt, just like you would any other bitch as you ready her to take your cock. Then, lick and kiss my breasts while telling me how beautiful you think I am. Treat me like a girlfriend, and I promise to make you feel like a man.