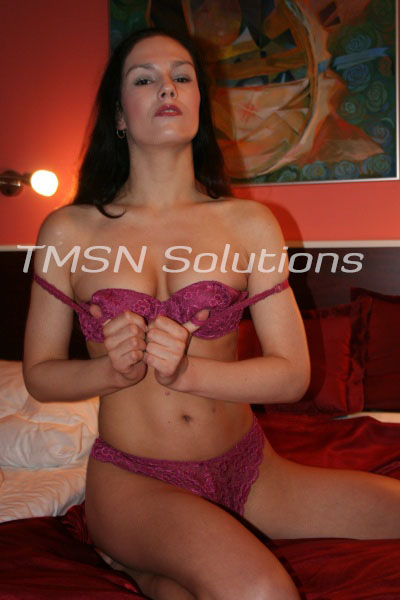 Hunter 1-844-332-2639 ext 387
It's Valentine's day! A day of love, romance, and hot sexy outfits. For my husband, I got this lace lingerie in his favorite color blue. Lace is his favorite. It has a flowery design in the lace also. On the bra part of it, there are flowers right where my nipples would be and then on the thong part, there is a flower where my pussy is at. There is also a piece that connects the bra and thong just in the front covering my belly.
Other than the flowers on my nipples and pussy there are random flowers and random wave designs throughout it. He is currently in the shower getting all cleaned off from work. I thought I would surprise him with this special night being we haven't been able to have time together. Once, I have my lingerie on I dim the lights to set the mood and lay on the bed waiting for him to come out of the bathroom.