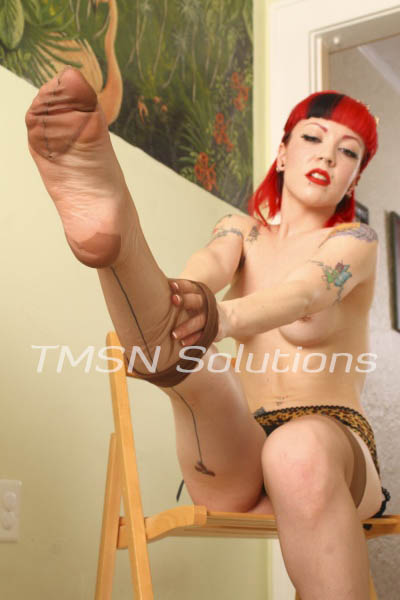 844-332-2639 ext 205
Do you miss my perfect little feet? I know you do. And like I told you, I don't need you here to take care of me. I'm fine all by myself, but sometimes it is nice to have help and it doesn't need to be you. You're entirely expendable. Maybe you shouldn't have gone away, you see I already have someone to replace you. And he came the second you walked out the door. You're not special, just look how quickly and easily I replaced you, being my footslave is something people line up to be.
He can take care of my feet just as good as you did. Losers like you are a dime a dozen. You know you're not special, right? Are you jealous? I'll bet you are. I know you want it to be you who is pampering my feet. All I had to do is send out one email asking who can get here first, and I had a replacement within minutes. I had guys begging me to let me replace you. You're completely replaceable, footslave.