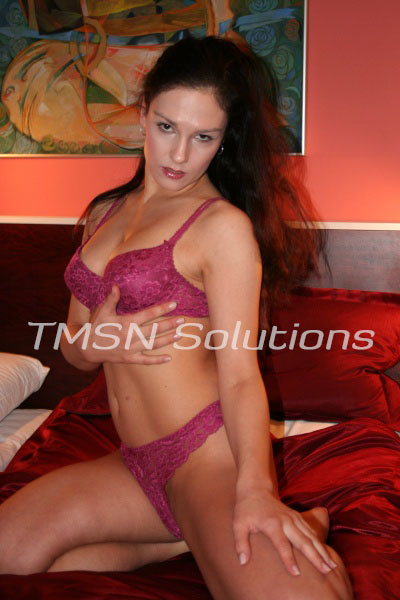 Hunter 1-844-332-2639 ext 387
Tonight I am wearing a short dress while we are out to dinner with some friends. It is a skin-tight navy blue dress that goes mid-thigh. Giving a mouth-watering view of my long sexy legs. All that is under are my black lace panties. It's a very sexy little number. The heals that I have on had my ass looking so fantastic. As soon as my husband looked at me his eyes nearly popped out of his head and his jaw almost hit the floor.
It was great. I got the reaction that I wanted. Within a few minutes, he was adjusting his long hard cock in his pants. I made sure that he didn't see me until we had to leave. Just to tease him and drive him crazy. I could feel his eyes watching ass while we walk to the car and into the restaurant when we got there. While sitting in our booth I made sure to keep teasing him by rubbing his thigh making sure I stopped just before his cock.