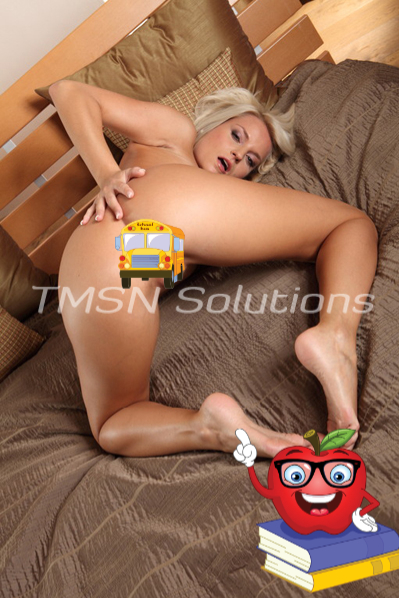 Mama Felicity 1844-332-2639 Ext 207
If you told me that my son's back-to-school parent teacher conference would end with me bent over Mr. Michaels's desk, surely I would have told you that you were insane. I know I'm a naughty Mommy, but generally, in professional settings, I can keep myself in check. That was the plan until I was called into the classroom and came face to face with a God!
Mr. Michaels is one of god's gifts to women. He is well over six foot with broad shoulders and bright blue eyes. Salt and pepper sprinkled at his temples and a sharp jaw. Not to mention, he had his sleeve rolled up to his elbows, showing off such sexy forearms.