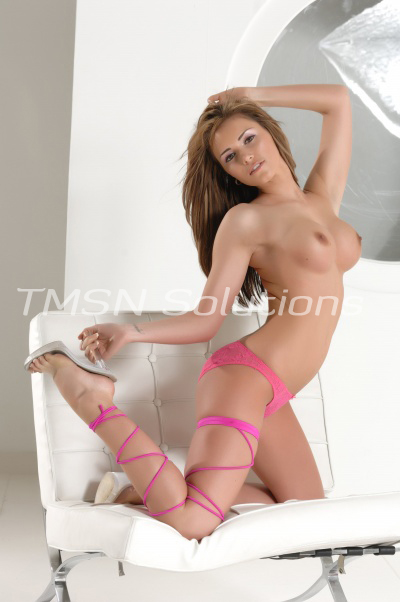 Sadie       1-844-332-2639 ext. 222
I was giving up on my neighbor seduction campaign. With Spring's arrival, it is time to get dirty on my knees! I'm talking about working in my flower beds. It is just a little early and the ground was really hard. My little hand trowel wasn't going to get the job done. It was just about this time that my sexy neighbor came out of his house with a friendly wave.
This man is the epitome of traditional values. Straight as an arrow, he makes boy scouts look like hoodlums. Of course, he has to be gorgeous and tantalizing too! He drives me crazy. So many times I have tried to trap him but somehow he always manages to elude me. Naturally, my first reaction to him is to immediately plot how to get him out of his clothes and into my bed.
Seducing My Neighbor Has Been A Goal For A Long Time
However, he has resisted so many times, and here I am in my grubby gardening shorts and t-shirt. I was not dressed for neighbor seduction at all. This time I really just needed help to dig up this dirt. He has every tool known to man. Without a doubt, he would have a shovel. This was my intention when I crossed the yard to talk to him. OK, it was my main intention. Yes! In the back of my mind, I was thinking about getting his dick in my mouth BUT I did not intend to act on that.
Being the nice, traditional man that he is, not only did he retrieve his shovel but follows me back to my yard to do the actual digging. MM, with his strong arms and back, plunging the shovel into the dirt and tossing it aside, I was drowning in desire for him. Maybe it's a weird quirk of mine, that I find men doing domestic chores a huge turn-on! Cooking, Cleaning, mowing, and building, sweating, mmm …Anyway, the point is, that my intent was to NOT try to fuck him. He was making it very difficult.
This Time I Was Resisting Temptation To Seduce My Neighbor
Quickly I got on my knees and picked up my trowel and began to use all that energy to break up the freshly turned dirt. With laser focus, I forced my attention to stay on plunging the tool into the dirt again and again. Determinedly, I didn't think about being on my knees at his feet. Resolutely, pushed my thoughts away from what the view must be as I bent over the patch of dirt on my hands and knees.
Was he looking at my ass jiggling, rocking back and forth, my breasts swaying with the motions of my vigorous gardening? I would not think about that.
Suddenly a cramp gripped my leg! With a loud groan, I fell back and tried to straighten my leg laying back in the grass. Being a former coach he recognized what was happening immediately and jumped to my aid. His hands were magic! Massaging and squeezing his talented fingers worked the cramp from my muscles.
Which Neighbor Is Seducing Which Neighbor?
However, he had created another problem. My pussy was wet! Wet and aching and if I didn't touch it I was literally going to explode. Sure that I was being very casual about it, discreetly my hand slipped between my thighs to give some much-needed pressure to my throbbing pussy. On my leg, his hands stilled for a second then picked up speed again. Peeking up I could see that I was busted, he saw what I was doing and his blush was the proof.
Helping me to my feet, he suggested that I drink some water, ushering me into my house. Honestly, I was fighting a battle with myself to behave. Walking to the sink I automatically reached up to grab a glass while sternly pushing down all the temptations that seemed to be piling up around me.
Neighbor Seduction Backfires In A Big Way
Without any warning, two things happened simultaneously. A sudden pull of my hair yanked my head back and a strong arm circled my waist tugging me back against a very hard cock. Before my mind could absorb this shocking turn of events, "Slut!" reverberated in my ear. His big hand pushing down into my shorts he said in a voice I had never heard come out of his mouth before he spoke barely above a whisper.
"Is this what you wanted, Slut? You were trying to drive me crazy, weren't you? You wanted me to fuck you! That's why you are always flaunting this beautiful body in front of me isn't it?" With his fingers spearing deep into my pussy and this thumb rubbing my clit. I could not process it all.
"Yeeessssss" I moaned, not knowing if I was agreeing with him, or just simply encouraging his finger fucking.
"I'm only human," he growled as those magic hands continued to make my knees weak. "If this is what you want slut then you got it!" The hand that was not buried in my panties, moved from my hair to unbutton my shorts and next thing I know my panties and shorts are around my ankles and all too easily spun and lifted to sit on the edge of the cabinet.
I Never Dreamt My Neighbor Seduction Would End Like This
With more force than I thought him capable of using he pushed my thighs apart and attacked my pussy with his mouth. A surprised yelp was all I could manage before my head fell back in overwhelming pleasure. If his hands were magic, his mouth was miraculous. I should have known he would be perfect at this too!
Our moans and groans mingled into the most erotic sound I have ever heard as that tension broke into a firestorm of hot primal pussy eating. His hands moved up under my shirt grabbing my breasts in a way that spoke to how many times he has imagined squeezing my tits. Eagerly I wiggled myself against his tongue in the exact same way.
Between licking and sucking, he laid out every one of my little schemes. Right down the list, maneuvering him alone, groping him, squeezing his ass, brushing my ass against him, the tiny little outfits I have worn around him, all the innuendo and outright invitations to fuck me. All of them true. I had set out to break him. In a million years I could never have predicted that it would have caused this to happen.
Neighbor Seduction Was Hotter Than My Fantasy
This was even better than all my fevered fantasies. Just as I came from the attention he was giving to my pussy he stood up and rammed his cock deep into my quaking pussy. A scream that the whole neighborhood had to have heard ripped from my throat.
This is exactly why I put all that work into teasing, edging, and flirting with him. A man who has broken his tether is one of the hottest things ever. Blazing male, primal, fierce and taking what he wants, mmmm yes, I would go to any lengths to make that happen.
Sadie
1-844-332-2639 ext. 222
Https://phonesexcandy.com/sadie
https://sinfullysexyphonesex.com/sadie