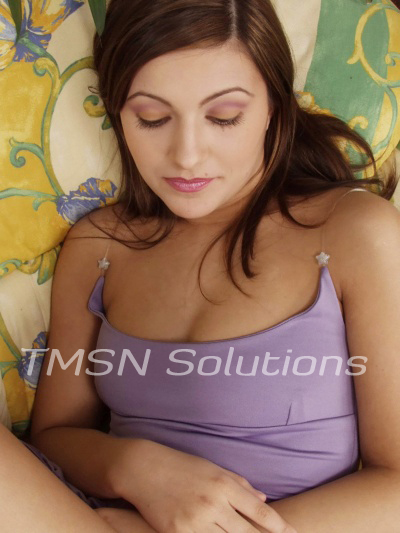 Usually I am the first one up in the morning.  Occasionally though I'll sleep in.  That's when he wakes me up with sweet morning sex.
This morning was one of those morning I decided to sleep in.  He got up early and I felt the bed move and him kiss my forehead.  Then a few hours later I heard him come back into our room and I smiled as I felt the bed dip beside me.
Sweet Morning Sex
The cool air caressed my back when he pulled the covers off me.  His warm lips kissed across my cheek.  When he reached my lips, I moaned at the deep passionate kiss he used to begin to wake me up.
He urged me on to my stomach and brushed my hair off the back of my neck.  As he kissed his way down my back, he slipped a hand underneath me gently massaging my pussy.  He moaned appreciatively when my pussy gushed on his hand.  My own moan escaped my lips as I felt him push his thumb inside me, his fingers rubbing against my clit.
he ate my ass with sweet gentle strokes
His hand moved away, and his hot strong body covered mine as he began the trek again with his mouth from my shoulders down to my ass.  I shivered as he settled himself between my legs.  His hands spread my ass cheeks.  I cried out as I felt his tongue begin it's work on my tight ass hole.  Again, he pushed his thumb deep into my pussy and flicked my clit as he ate my ass with sweet gentle strokes.  I came hard pushing my ass and pussy into his face and fingers.
He covered me with his body and this time slid his hard-throbbing cock deep into my pussy.  I heard him moan from how tight this position makes my sweet wet pussy.  When he'd buried himself deep inside me, he held himself there for a moment enjoying my pussy surrounding his cock.  I slid my own hand underneath me and worked my clit as he began to fuck me slow and deep.  It wasn't long until we both came together.  My pussy squeezed his cock as his cock filled me with his hot spurting *****.
Zesty Zoey
1-844-332-2639 Ext 403