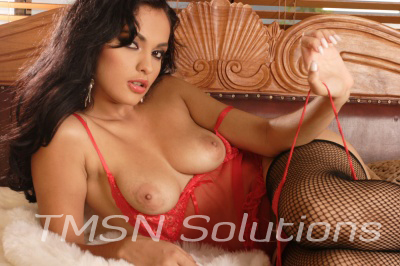 xoX TorrenceXox (844-332-2639) ext 415
Shut your ass up and sit in that chair. "Yes, Miss Torrence", you respond waddling with the XL butt plug I just placed in your ass. *Swat* "It's Mistress Torrence to you, clit boy." All day you've been upsetting me, and I've had about enough of it! Disobeying rules, making a mess around the house, and you even had the nerve to masturbate without permission. So now it's time for you to learn a lesson. I gag you with the panties you've been wearing all day, and place you on your knees, on the pink little cushion I bought you. Even though you're my sub, and i'll fuck you up in a hot minute. I want you to be comfortable while you watch what's about to unfold.
Submissive Forced Cuckold phonesex
Just like clock work, the bell rings. Waltzing my fine ass over to the door, rocking my leather thong, with a matching under bust corset, black sheering thigh highs, and my platform mid calf boots. Opening the door for our guest, and your eyes bulge out of your head. "Dad?" you say, sounding muffled with your dirty panties in your mouth. Yes, your father. I've invited him over to ask for help with something, but of course he has no idea what's about to go down. Neither of you do, but I'm sure you can guess. 
Staring down at my perky breast, underline with my slim fitting leather corset, he is at a loss for words, I invite him in. Being blessed with these high sitting full D cups that no surgeon can imitate. "I've invited you here because your son has been acting a fool all day, and I want to show him who exactly wears the panties here." Confused and still focusing on my perfect titties, I guided him to the couch, and sat him down. Bringing you closer to the couch, just inches away from us. I kneel down in between your fathers legs, and take out his extremely heavy cock.
"Well damn" looking over at you, "you must take after your mother, because obviously your daddy is the one packing all the meat, clitty." You look down at your miniature dick, in embarrassment, and I raise your head back up to look at me, and as soon as we make eye contact, I take as much of your father into my mouth as possible. "Mmm",  looking up at your dad, "you taste amazing, unlike your sissy little son over here", I said with a mouthful of cock. Stroking and jerking his fat cock off while you just sit there on your knees, hopelessly looking on.
Submissive Forced Cuckold phonesex
You just stare at me as I swallow him whole. "You see this?" holding your fathers very heavy cock in my hand, "THIS is a real man, your clit dick will never suffice". Jerking and sucking, having an absolute ball, as I pleasure your dad, you just stare in complete amazement. "What? Never seen a cock so big? Me either". Standing up, I turn around so my back is facing your dad, and I sit you right in front of me, and shove your face into my crotch, "slurp this pussy up, I don't have all day! Maybe next time you'll behave so I won't have to go to these extremes!" I bet your ass will be in line moving forward from today. 
Now that my pussy's sopping wet. Still with my back facing your dad, I stand on the couch, and squat over his thick cock. "Put it in for us" I tell you, and just as fast as the words left my mouth, you oblige. Holding his cock straight up, I slid down on it, and it touched my G-spot perfectly. "Oh, this won't take long at all." I grip your short hair and pull your head to my pussy "stick your tongue out, and you better not lick his cock either!" You do as you're told, and I start bouncing on that dick as if my life depended on it. With each bounce, my super erect clit brushes past your tongue. Staring down at you I chuckled, my clit is literally the same size as your penis.
How it all ends
Wow, this feels amazing, why didn't I think of this sooner? Bouncing up and down on this heavyweight cock, with your tongue stroking my clit. I knew I was going to make a mess all over his dick, and I'm contemplating if I'm going to have you suck it clean. A few strokes later, I feel that 3rd leg in my pussy stiffen all the way up. He's about to blow, but I beat him to it. "Argg!" he ugly moans as he cums, filling me to the brim, it started oozing out the sides.
Tightening my pussy muscles around his cock as I slid off. "Open your mouth!" I hovered my pussy over your mouth, and pushed all of that thick white cum into it. "Suck it all out, and you better not get any of it on my floor." Slurping away at my gaping pussy, you gulp down all of your daddy's cum, and oddly enough, I knew that you enjoyed it. "Good boy." I reward you with a pat on the head. You reached behind you to remove the butt plug, "aht aht! Leave it!" you'll be wearing that until the morning time. I pull you to your feet, and dismiss you to your room. Let's see you act up again.
xoX TorrenceXox (844-332-2639) ext 415