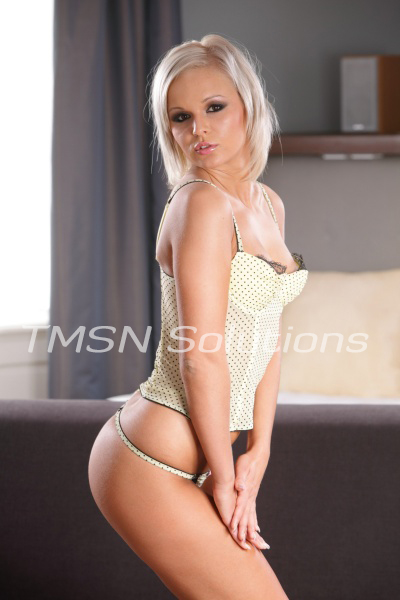 GIGI 844-332-2639 ext 299
I opened the door for him, and he steps over the threshold. I smiled slightly at him. In high heels, I am is almost the same height as him. Smiling back to me, he automatically reaches out his hands to my ass. There is an open bottle of wine and two glasses on the table in the game room. But much more he was interested in an open huge bag with various devices and … a spanking bench in the middle of the room.
He took off his pants, left only his shorts, and laid down on my knees. The first slaps on the ass gives him pleasure. I turned my head to see our reflection in the mirror…Yes, I must admit, I get a special thrill when I see how I do spanking…The force of the blows gradually increases, finally, I get the most intense spanking that he is capable to handle…Buttocks tingle…He sighs with pleasure when I gently run my hand over the hot buttocks.
Pain is Your Pleasure for Tonight!
"I think you're too hot, it's time to cool down!". I pulled off his panties and he lifted his ass to help me.
He is naked on my knees. I gently stroke his still hot buttocks, when suddenly one hand grabs his waist, and the other gives a very, very hard slap on his hot ass. Then another slap follows, it seems even stronger than the previous one, finally, slaps rain down on him hail. He is barely breathing; his ass is on fire. I stopped, gently stroke his butt, caresses his ass with my hand, and then – again a series of sharp blows. Looking at myself in the mirror, I see that his ass has turned bright red … And I am very aroused, with him – his stone cock is pressed against my thigh.
"Get on your knees!" I order him.
He rises, kneels in front of me, takes my reddened palm and kiss me gratefully
Slavic Mistress Gigi
844-332-2639 ext 299
sinfullysexyphonesex.com/gigi/