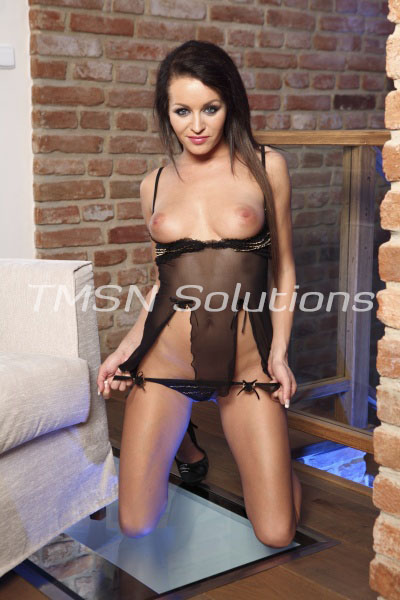 Sinful Serinda 844-33-CANDY (844-332-2639), ext. 394
Do you have a preference on pussy type?  I'm talking… uhhh, "grooming", I guess?  You know, do you like them with the full on bush, or maybe groomed slightly?  Or do you prefer a completely bald and smooth pussy, something easy for your tongue and fingers to glide across?  Do you like that, sweetie?  I mean, I rock the landing strip pretty damn well if you ask me, but there are times when I like to go completely bald and bare… just for you.  A lickable smooth pussy all for you.
If you are the type that likes a little fuzz on your clam, then allow me the chance to try and convert you.  Let me spell out the pros and cons of smooth pussy to furry, and you tell me what you think.
Pro:  nothing to get in the way of your lips and tongue.  That's the most important part – I mean, if you were to drop a sandwich on the floor and went to pick it back up, you'd rather drop it on hardwood over carpet, right?  Get all sorts of lint and other things trapped in there, and who knows what was rolling around on the floor.  And then you want to put that in your mouth? No amount of blowing will save make the 5 second rule seem worth it.  No no, smooth pussy is the way to go – nothing gets in the way of the delectable flavor.  And that's just the start!  Know what else is better with bald pussy?  Fucking…
Smooth pussy is the way to go – nothing gets in the way of the delectable flavor.
Know why people don't like wearing knit underwear?  Because fur on your cock sucks, that's why!  It's itchy, sticky, it irritates your skin.  You forget to shave your face for a few days and are reminded by how irritated your face feels?  Well imagine that irritation on your cock… I mean, you can shave your cock, too, and I'd be all over that quite literally.  Worst of all… did you know cum gets stuck in pubes?  Do you know how much of a pain in the ass it is to clean that?  So guys, listen up – time to convert to the smooth pussy club here.  It's the way to go when you want someone riding your face or your cock, and you'll never be disappointed.
Damn, I was supposed to put some "cons" in there.. but there are none.  Why don't you tell me what you think, hmm?
Serinda
844-33-CANDY
(844-332-2639)
ext 394
https://nawtytwistedphonesex.com/