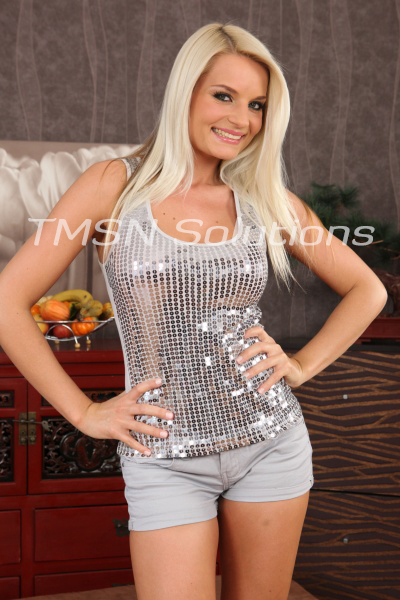 Phonesex with Felicity 1844-332-2639 x 270
One of my horny, little sissy babies has a big ol' crush on his sister-in-law. I guess he didn't think I'd notice how quickly he came in his diaper the last time she accidentally showed up while I was dressing him. But, really, by now, he should know his Mommy Felicity better than not to expect what I would do with this knowledge. It isn't a stretch to realize I would use her as an added tool to his ultimate humiliation.
I told his wife I needed to keep him for the afternoon, and she was more than happy to get him out of the house. Then I invited her sister over for tea time. I explained to her that since she saw how we care for and keep our sissy, she really should learn to be a good auntie, and through a mass of giggles, she agreed.
Sister-In-Law Auntie
She is younger than his wife. Firmer, perkier, and flirtier. She's the version of his wife he fell in love with but with better tits. My poor unsuspected sissy didn't know what was waiting for him when I told him he'd need to come to my house this afternoon instead of going home. He constantly whines and puts up a fit even though he knows he has no choice.
When he walked in, he freaked out at the sight of his giddy sister-in-law. "No! No, Mommy, please. Not this." I grabbed him by the balls to shut him up and told his new auntie I would need help diapering and changing him out of his manly work clothing and into his sissy baby gear.
Oh, his face was so red as I pulled off his shirt and yanked down his pants. He tried to cover his shame, but I slapped at his hands and stuffed a binkie in his mouth to silence the whining. "Let's take him to the nursery where you can diaper him for the first time and pick out the dress he'll wear today!"
Phonesex with Felicity 1844-332-2639 x 270