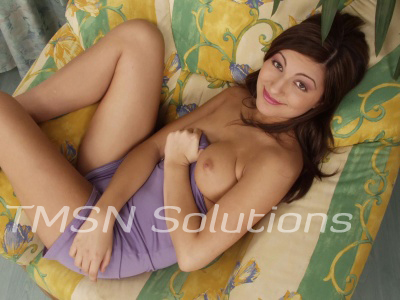 It's that time of year.  I know that you had to hide it when you were in high school.  But you don't have to hide it anymore.  Here, you can embrace your feminine or sissy side.  I want and expect you to be your whole and genuine self with me.  I've planned a sissy prom dress shopping adventure for the two of us.  I found a shop full of sexy and feminine prom dresses and a group of female attendants who are more than happy to help find the perfect dress.
Prom Dress
I put the blindfold over your eyes because I want it to be a surprise.  You're fidgeting in anticipation in the seat next to me as I drive us to the shop.  I walk you inside and then finally remove the blindfold.  I love the way your eyes light up when you see the sea of prom dresses in all different styles.
We have the shop all to ourselves.  The attendants are entirely devoted to helping us find you the right prom dress.  They know what you are.  I already filled them in when I booked the shop for this hour.  They're excited to help with your transformation as much as I am.
We slip into the changing room, and the attendant brings us dresses.  I've already given her an idea of what I'd like to see you in.  I showed her a picture of you, and we discussed styles and colors that would be the best match for you.  So, all you have to do is let us pamper and preen over you.  We'll dress and undress you.  There's a three-way mirror for you to see yourself in each dress I have you try on.
Of course, we have to test the prom dress for any possible scenario.  You know what happens to girls on prom night, don't you?  They are good girls who put out for all the attention they've been given by their date.
Zesty Zoey
1-844-332-2639 Ext 403