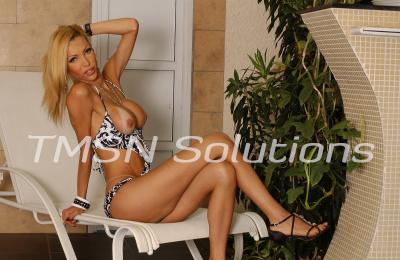 TS Alexus 844-332-2639 EXT 349 
My beautiful shemale body calls to you. Like a siren in the sea. I'm everything sexual packed into one, sensual form. You look me over, and fantasies flash before your eyes. With just one look at my slender form, thoughts of my cock invading you in every way flood your thinking process. It's almost as if I'm some magical creature, a real-life unicorn standing before you. Ready to penetrate you. Ready to pleasure you.
Are you ready to receive my shemale pleasures? Let go of your biases and preconceived notions that you can't enjoy the taste and touch of a shemale.
Sexy Shemale Calls To You
There's a twitch in your palms, begging you to touch me. To caress my tits, scoop them in your palms and feel their weight—an itch in your hands to curl around my shaft and stroke me. There's no need to feel shame or confusion. Titles don't matter between us.
Gay. Bisexual. Straight. None of those words matter. All you need to feel is pleasure. The pleasure I can give you and the pleasure you can give back. You'll fill me and in turn, I'll fill you back. There is nothing more beautiful than two people exhausting each other's bodies.
TS Alexus 844-332-2639 EXT 349
https://pleasuremephonesex.com/