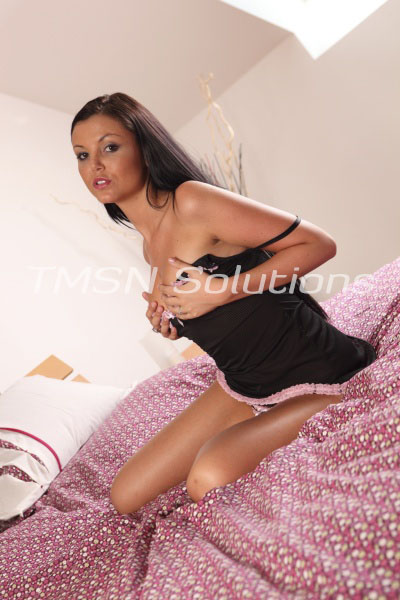 1-844-332-2639 ext 356
The thing I love most about the girlfriend experience (GFE) is the endless possibilities. Every person is unique, so it makes sense that every relationship is unique too! It can be really rough and sexy one day and passionately intimate the next.
I love that we can explore so many different taboos and kinks together in a non-judgemental space. I wonder how filthy and twisted we can get if we put our minds (and other things) together! *wink* Maybe you can wake me up with your cock in my mouth and your balls on my chin. And after you've finished fucking my throat and cumming on my face I can lovingly make you your favorite breakfast from scratch!
I wonder how filthy and twisted I can get as your sexy girlfriend
Would you like to see me in the kitchen in nothing but an apron? My cute little ass bare and jiggling with every step I take, while I hum and beat some eggs for our pancakes. Or maybe we can pretend to have a picnic in the park but I'm actually jerking you off while my ass is full with my favorite plug…
One thing you have to understand about me is that I love being a slut just as much as I love having my underpants romanced!
Would you like to see me in the kitchen in nothing but an apron?
I'm definitely part sugar baby, part sex kitten. But most importantly, I have a vibrant personality. I don't take abuse from anyone (unless it's discussed beforehand but that's between us hehe wink) and I'm sassy. My mouth has definitely gotten me into trouble at times. But I'm sure you won't mind because I'll look adorable while I do it!
Plus getting punished by my boyfriend doesn't sound too shabby at all. If you think you're interested in having an experience along these lines, give me a call or talk to me in our chatroom. I can't wait to meet you, love! <3
1-844-332-2639 ext 356
https://deviantphonesex.com/katie/