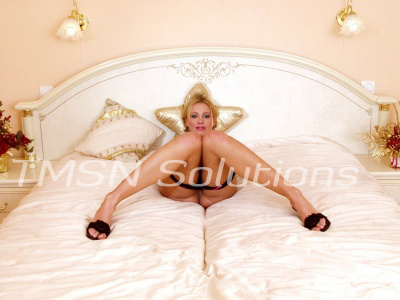 I flopped backward, panting and already beginning to sweat when he pulled his cock free and shook it at my face. "Was this what you came looking for, girl?"
I nodded with a hunger in my eyes. His hands grabbed for my ankles and quickly spread me apart. Yanking my legs toward him until my ass was almost slipping off his Domme's bed. My skirt had been dragged up under my ass when he pulled me and my bare, bald pussy was now exposed to him.
Untouchable Cock
"Be still." He growled as he tapped his heavy cock head against my weeping pussy. I was soaked for how he spoke to me and the way his hands were firm and sure. I had thought he would be much more submissive considering how we met but this was a whole new side to my neighbors John.
He pierced my pussy with his thick meat and drive all the way into my cervix. I screamed out with pleasure and he twisted the end of his belt around his fist again. Tugging on it like a leash around my neck. He used it to keep me in place as he pounded my pussy for what felt like hours.
Dazed and satisfied, he laid shivering on my neighbor's bed when her submissive finally pulled his dick from my pussy and pumped it in his fist over my inner thighs. He flipped my skirt back down and tucked his cock back into his pants.
"Go home, little girl. You don't want to be here when she gets back." I hopped up on wobbly legs and hurried back through the house to my own home. My pussy throbbed for the loss of that untouchable cock.
xXx Francie xXx 844-332-2639 x 208
https://phonesexcandy.com/candygirl/francie
https://phonesexcandy.com/sinfully/francie/