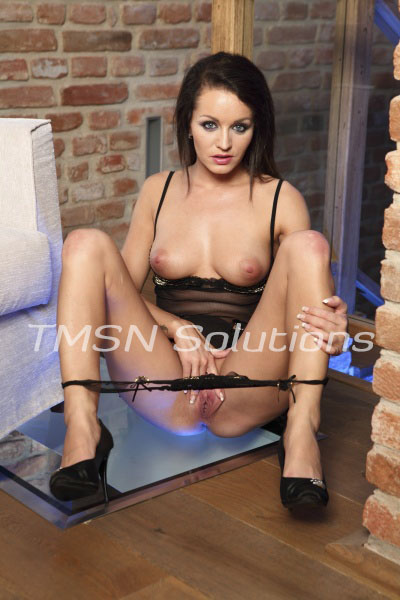 Sinful Serinda 844-33-CANDY (844-332-2639), ext. 394
The past week has been agony!!! I'm sorry, but I am a woman with needs – I need sex, and cock to satisfy my cravings. And on top of that, I have not had any remotely decent submissive praise me since Christmas! It's been a damn drought, and I'm hoping that a change in scenery will spur some new, fresh, sexy action.
I used to laugh when I'd hear guys say how much they need to get laid and how they feel they're gonna' keel over if they don't get pussy. Well, I feel for them, now. I am craving cock at just about every minute of the damn day. Just a few days ago I was flying into the mid-west and all I could think of was sneaking into the tiny bathroom with a hot sexy young seat-mate and just please myself on his eager, hard, throbbing cock. I was always curious about what it may be like to "join the mile-high club" and get fucked at 40,000 feet in the air, but I regret that I may never get to find out.
I don't know if it's maybe the thrill of trying to be quick and quiet, or maybe being pressed so tightly next to someone and feeling and experiencing every intimate moment with them, or maybe it actually just feels different in the air! I can only imagine what turbulence would feel like with a cock buried deep inside my pussy. And that's just the start of all the twisted naughty things I've been thinking of! I'd love to get into more, but this is a blog, not a book. What about you? Have you had any out of the ordinary sexual fantasies that get your cock hard and throbbing? I'd love to be a part of them, so why don't we try to think of some new fantasies together!
Serinda
844-33-CANDY
(844-332-2639)
ext 394
https://nawtytwistedphonesex.com/