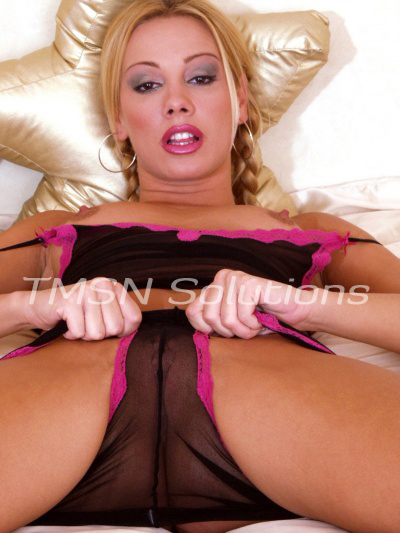 xXx Francie xXx 844-332-2639 x 208
Being a switch means I can dominate when I wish and be submissive when I desire. There is one man in my life who makes me feel incredibly submissive whenever he is around. He is always teasing my pussy! Today, we were playing about at his job.
The place is still mostly empty, not many people back working yet. He lifted me on his desk and stood between my knees. I was wearing a sundress and he pulled the hem of the skirt up to my hips. This exposed my thin, cotton panties to his eyes. With one finger he traced the center of my slit and instantly I was wet for his pussy teasing.
Pussy Teasing Phonesex
We haven't fucked yet. That's one part of being submissive that I hate. I desperately wanted him to pound my puss with his fat dick but he was keeping it from me just to increase the power play between us. He pushed my knees open and pressed my feet to his hips.
With a deep voice, he instructed me not to move. He pulled his cock out of his pants and I wanted to cry with joy! Maybe he would finally give me what I've been lusting after. He lifted the leg hole of my panties and slide his cock inside.
Just brushing it over my smooth lips. He leaned over me and kissed my lips while pumping his cock up and down between my panties and my very horny pussy. He pushed hard and the head of his dick popped through the waistband. Dragging his cock back inside of my panties made him moan then grunt. To my surprise, he came inside of my panties and laughed as he pulled away from me.
"I've got work to do." He said while tucking his dick back into his pants. Then helped me off the desk and swatted my ass for me to leave.
xXx Francie xXx 844-332-2639 x 208
https://phonesexcandy.com/sinfully/francie/
https://phonesexcandy.com/candygirl/francie