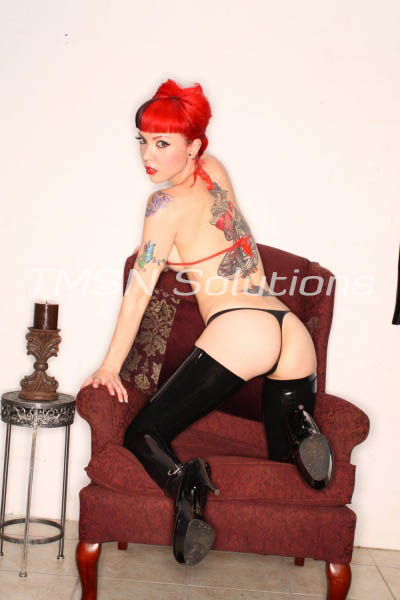 844-332-2639 ext. 205
I like to use people, I know one could say sometimes that a person isn't to blame for their actions, but trust me, slut, I am very aware of how much pain I can and do cause, how uncomfortable I leave you. In fact its the one thing you're probably able to guarantee you'll make me happy with you, is to let me use you and hurt you for my own fun and games. But you want to be pushed to the edge, don't you? Pushed further then you've ever gone before.
You'll let me use you like a little fuck toy, won't you? Submit to me totally and entirely right? Don't worry, its not as though you're going to have even a hint of a choice in it in the end.
Is it hard for you to just admit you want to be used? You want to be mistreated? To have me do all those nasty, bad, awful things you've fantasized about? To have a girl just tear apart your sense of everything and leave you quivering, useless and terrified?
That's right pet, you want to be pushed so fucking far you want to crack and bend just for me, but you're still afraid of being pushed to the edge. You want to crack along the edges, then break for me. Submit to me, and thank me for all the suffering I give then beg me for more. But will that ever be enough for you? Or are you just a greedy little thing always hungry for more. Is that really what you need, then?
Good. I didn't think you could do it, but you've got me turned on bitch, all you have to do is go all the way to drive me over the edge.
Austra
844-332-2639 ext. 205