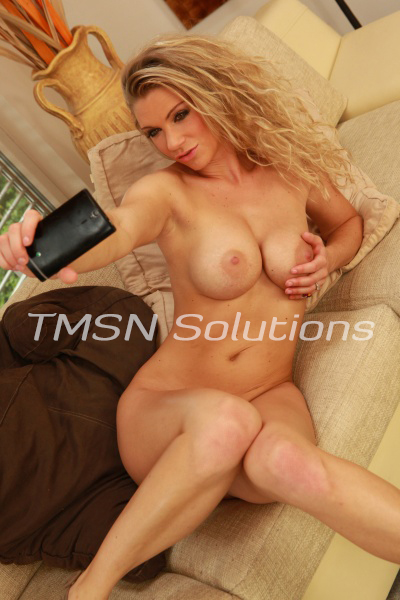 xXx Francie xXx 844-332-2639 x 208
Recently, I got moved into a new office working directly for Chad. Unfortunately, he has a reputation for being a pervert—the kind of Boss who preys on younger, naive women to get his jollies off. I'd been warned, but it seemed like everyone before me had just let Chad get away with this behavior. No one had told HR or punished him appropriately.
On my first day in the office, he made himself known. Every time I sat at my desk, he would come up behind me and press his cock into the back of my shoulder. The first few times he did it, I leaned away, thinking that would stop him, but he only became more persistent. So finally, it was time to teach Chad a lesson. When he pressed against me again, I smiled up at him and said, "You're awful close, aren't you? Why don't you take a seat."
Punishing The Boss
I stood up and sat on the edge of my desk. Chad was all too happy to sit where I had been. When he did, I lifted my left leg and put my high heel between his legs. He reached forward and stroked his fingers along my pantyhose-covered ankle. "Did you close the door?" I asked coyly, and he said he had. He was clearly excited that he would have an easier time getting some than usual. I pressed my heel against his cock, and he moaned. His hand moved higher up my calf as I shrugged off my blazer, letting him get a good look at my cleavage.
Then I leaned in and grabbed his tie, pulling him up out of the seat. "I like to play kinky, Boss." I purred over his lips and showed him a pair of handcuffs I had put in the desk.
"Oh, fuck yeah." He grinned. I started to undo his pants as he undid his shirt. Then I slipped from the desk to squat before him as I pulled down his pants. His cock was hard in his boxers, and I rubbed my palm over it.
"Already so excited." I teased, and he laughed.
"Can you blame me? You're so hot." Before I took down his boxers, I asked him to sit and let me handcuff him. The horny idiot didn't think twice. He sat and let me handcuff his hands behind his back.
CFNM
"That's better." I moaned and pulled his boxers down. He lifted his ass to help me, and his cock sprung out, ready for action. "Okay, girls!" I yelled, and I could see every nerve in his body panic.
"Francie! What are you doing?" The door opened, and three other secretaries he had harassed earlier in the year walked in. All with cell phones in their hands pointed at his humiliating position. "Oh my fucking god, no." He whined.
I stroked his cock as I cackled in his face. "You've been a bad boy, Boss, and now it's time to learn a lesson."
"Oh, please." He struggled against the handcuffs as the girls laughed and took turns flicking, slapping, and stroking his cock.
"Not so fun when you don't agree, is it?" I chided in his ear, then spit on his cock and pumped it fast in my fist till he throbbed. I let go before he could cum, and one of the girls slapped his ball sack to bite back the edge of orgasm. His head fell back as he groaned in frustration.
"Please, I'm sorry!" Too little, too late, Chad. We were going to have our fun now! The girls teased him about where the videos might go…HR? The next board meeting? His wife? The possibilities of punishment we're endless.
xXx Francie xXx 844-332-2639 x 208