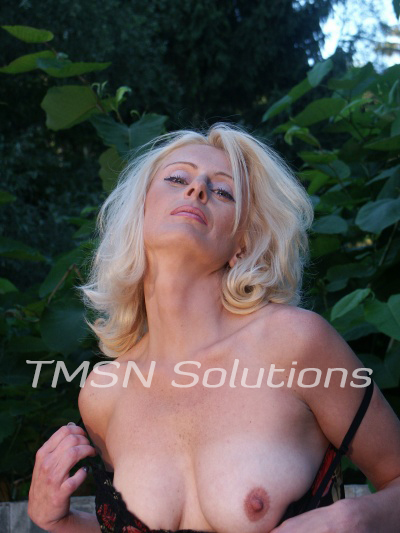 Lori  844 332 2639 x 352
The warm, pleasing smooth voice of experience; that's me.  Mistress of seduction yet sometimes more demanding; controlling.
I know what I want and how to get it, wanting you and getting you on the phone with me is something I look forward to.
Hearing the purr of my vibrator
Sharing experiences, satisfying your curiosity about me.  Maybe hearing the purr of my vibrator as I cum for you.  Maybe hear my slurping on it as if it were your dick.  Wouldn't you love to put your hands on the back of my head and pull me closer?  Making sure you can feel the walls of my throat?
Older women know secrets to more intense sexual pleasures, especially one who enjoys all kind.  That would be me again.  There's nothing I wouldn't try at least once and if I like it, again and again.
I love a verbal man
I love to hear a man express his pleasures.  In fact, it turns me on more, I know then that he's enjoying.  Hearing him tell me just how much he loves looking at my ass as he fucks me from behind or how good my mouth feels wrapped around his smooth-shaven dick.  Some guys even like to tell me how they are going to fuck me.  That's hot too.
A full-length mirror 
A full-length mirror sets near my bed and I love looking over at it as I get fucked.  We can watch his ass muscles as they push into me over and over.  Should we get tired of looking at ourselves; there's a huge TV for porn.  And a huge dresser drawer filled with toys.  I have everything; dildos, strap ons. vibrators, candles, different sizes of whips; If you bring yours, we'll play with them also.
I'm ready when you are.
Lori 844 332 2639 x 352
www.sinfullysexyphonesex.com/lori/
www.sinfullysexyphonesex.com/lori/