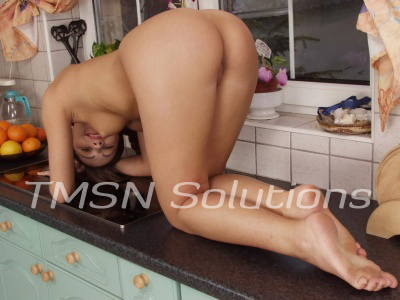 I arrived at Professor's home at the time he had commanded.  I didn't even have to knock on the door as he was already waiting with the door open as I got out of my car and walked up his porch steps.  With a hand on my lower back he guided me into his home and into his study.  He informed me that this is where my punishment would be carried out to its completion.
Paddled by Professor
I put my things down where he indicated and sank to my knees at his stern order, head bowed, hands folded behind my neck.  My body shuddered at his praise and I was shocked to feel my pussy gush at the situation in which I found myself.  I watched as his bare feet walked slowly around me kneeling before him, knowing he was taking in the sight of me in such a submissive position.
He commented that I appeared to be a natural in this position, but I did not respond to him.  The lecture began, him telling me why I was here on my knees and what I was waiting for him to do to me.  My body shuddered when he placed his strong dominant hand on my head allowing his words to sink in as deeply as possible.  Then his hand appeared before my face and he gestured for me to stand.  Taking me by my elbow, he guided me to the front of his desk and told me to bend at the waist and to put my forearms firmly on the desk.
Guiding me by my hips and tapping my feet with his own he put me in the exact position he desired of me.  I sighed a ragged breath as I felt my skirt lifted and tucked into the waist band.  Then he pulled my white cotton panties down to my knees before walking around the desk and taking a seat in his chair.  He was in the perfect position to look me right in my face and to continue his lecture and foreshadowing of what was to come soon.
Zesty Zoey
1-844-332-2639 Ext 403
https://phonesexgoodies.com/