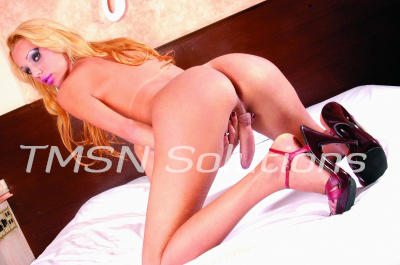 TS Alexus 844-332-2639 EXT 349
This thing between us started as a joke. After we ended up watching sissy porn together, I dressed up like a bimbo and told you how fucking pathetic I thought sissies were when they acted like this. Then I crossed my eyes, stuck out my tongue, and begged for your cock.
I was shocked when you slapped it on my mouth and let me suck it, but it felt good for both of us. I turned over on my hands and knees and pushed my ass in the air. "Just grind it between my ass cheeks, dude. It's not gay if there's no penetration."
No Penetration
Again, I thought you'd put a stop to the joke since you always talk about how you'd never do anything with a man or a trans person. But you didn't put your dick away. Instead, you slid that drool-coated cock of yours between my ass cheeks and humped me. I reached back and pushed my ass together for you.
God, I wanted nothing more than for you to slip and shove it into me, but I'd take what I could get. I moaned for you and felt your balls slapping against mine. You started grunting, and I knew you'd cum all over my back from no penetration! Trying to catch up to you, I grabbed my cock and started to stroke as hard as you were thrusting between my cheeks. Soon we were moaning together, and just as I erupted, I felt the hot splash of your cum shoot up my spine.
TS Alexus 844-332-2639 EXT 349