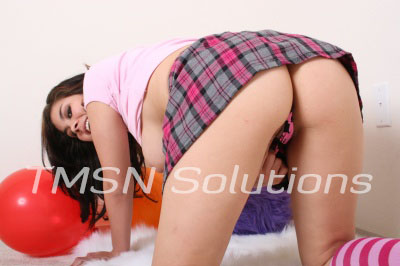 Gianna 844-332-2639 ext 355
I'm quite the nasty gal. I'm not afraid of anything and I'm always down to try some new freaky things with you. I can't help it if I'm a curious girl! It's cute when guys approach me and are nervous about telling me about their "fucked up" fetishes. I truly enjoy learning about whatever weird thing floats your boat!
A person's sexuality can be so unique. What turns one guy on, could be a total turn off for another. I enjoy trying to figure out what gets a guy going. Personally, I love to get really nasty! The more taboo, the better! I am proud of not having any limits to what I will do. One caller enjoys being my human toilet. He won't cum until he's covered in all my bodily fluids. Some of you probably shook your head as you read that but I enjoy making him clean up all my messes with his mouth!
Another caller enjoys when I'm forceful with him. I tie him up and have my way with him since his cock belongs to me. His penis is my personal plaything and I enjoy teasing it with my tongue and hands! Seeing him shiver and twitch as he's tied up really gets me going. He always wants to cum so bad but I continue edging him until his balls are blue. I rarely let him get comfortable. It's just too much fun to tease and deny him of cumming. There are way nastier fetishes that I get involved with but unfortunately, I can't talk about them on here as they're too taboo! Hit me up so we can get real freaky and hopefully real nasty! 
Gianna 844-332-2639 ext 355
My Profiles