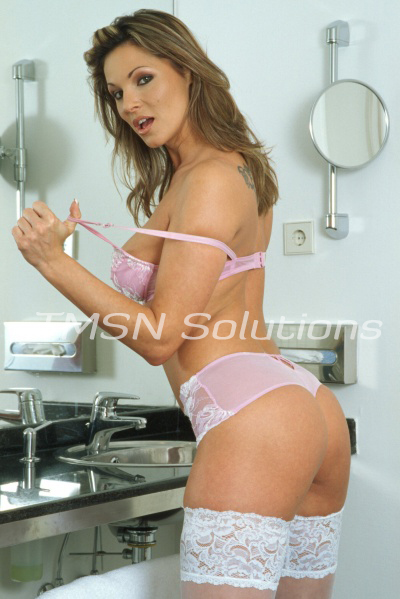 Anna 844-332-2639 EXT. 203
I noticed that my neighbor had been acting weird. Every time I would go out to take out the trash, he would suddenly appear with an excuse to come outside and then stop me and ask me where I buy my stockings and aprons from. When I asked him if it was a gift for his wife, he ran back inside the house. Sometimes I catch him by his kitchen window peeking at me through the blinds. And what's more, is that when I talk to him while watering my plants, I almost feel as if he is trying to mimic me. Maybe it's all in my head. Maybe I'm misinterpreting everything….
My Neighbor, My Doll
There have been a few times when I ran into him at the corner store or grocery store and we literally bumped into each other turning the corner with our carts or baskets. He would always stare at my apron and stockings. I thought the timing was weird, but then again, we are both home most days at the same time, so maybe it was all just a coincidence.
Today was different, I caught him in traffic and honked and even sped up to wave and say hi. He kept driving, as if ignoring me. Maybe he didn't see or hear me? I went to the store and so did he. We ended up in the same parking lot. I called his name running into the store, but he still didn't hear me. Finally, I caught up to him in the pharmacy aisle. He was bent down at the very bottom shelf trying to reach for something. That's when I spotted them…. Bubblegum pink panties in full view, from the back of his jeans. I said his name, and he turned around and smirked at me.
Did he know I was behind him all along? We started talking and even checked out at the same time, with the same cashier. Then kept talking in the parking lot on the way to our cars. He joked and said he would race me home and not to snag my apron or stockings. We got home and he offered to help me carry my bags into the house. Once we were done unpacking, he looked at me and said: "Can I ask you a favor?"  "Um, yea, what is it?" I replied. "Can you dress me up, the way you do, stockings and all, and hair and makeup?"
Anna 844-332-2639 EXT. 203
https://phonesexcandy.com/anna