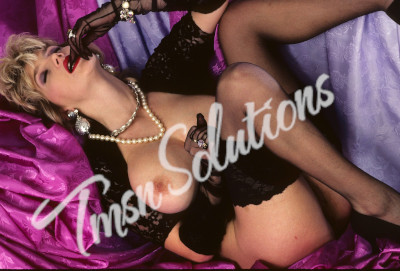 Sylvia * 844 332 2639 * 428
The missing panty mystery wasn't hard to figure out.  As you know I just returned from a cruise so the protocol is to rinse out my panties each night and hang them to dry.  It is not maybe once in a while; it's every night before putting them into the dirty laundry hamper. When traveling I have a special bag for them. They are nowhere to be found in my cabin.  The little clothesline is back in its original position.  I ask my roommate and she hasn't seen them other than on the clothesline.  The mystery begins.  The missing panties are a French cut and pink in color.  I have to drop the hunt for now because it is time to visit the island for the day.  I'm a people watcher and something caught my eye.  I moved closer to get a better look.  

The Missing Panty Mystery
White cutoff jeans, a red halter top, and a pink material peeking out.  It seemed the girl was trying to mingle more with the crowd as if she knew I was looking at her.  I watched as she went into a local bar.  She is leaning on the counter with one foot on a little bar that runs at the bottom.  I'm right; those are my panties!  As I approach her she looks familiar somehow.  Maybe I have seen her on the ship but why would she have my panty on?  Getting closer it all clicks.  It is my cabin boy!  He suddenly starts to beg me not to report him and promises to do whatever I want.  I have Champagne rather than wine and fresh fruit baskets every morning. The fun thing is each morning my cabin is cleaned by a sexy pink French cut panty-wearing "girl".
Sylvia * 844 332 2639 * 428
https://phonesexcandy.com/tlc/sylvia
https://phonesexcandy.com/sinfully/sylvia