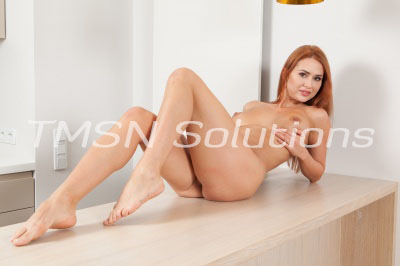 ~Idun~ 844-332-2639 ext 369
You can't get enough of Mommy. You're hardly ever a good boy. Good boys don't spy on Mommy while she's changing and they certainly don't steal Mommy's panties like you do. I've been finding cummies in my dirty panties so now I must punish you for taking off your diaper and being so bad!
I barge into your room and find you naked on your bed with one of my panties wrapped around your little cock. I move so fast that you don't have time to flinch when I slap you across the face. Baby boys shouldn't be slipping their diapers off and doing such naughty things!
Mommy always knows best and it's time for your punishment. You didn't think I would let you get away with this, did you?
I shove you on the bed so that I have full access to your delicate rear end. It's so soft from lotioning you up during your diaper change earlier. I smack your booty with the wooden spoon as hard as I can. It leaves giant red welts all over your naughty butt! You start crying but Mommy isn't done with you. I'm going to punish you all night long!
~Idun~ 844-332-2639 ext 369
https://phonesexcandy.com/idun/