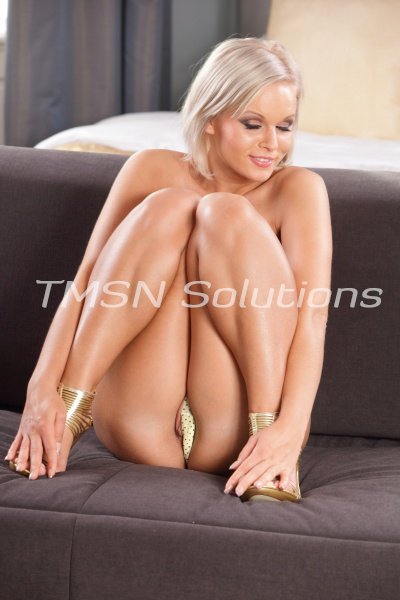 844-332-2639 ext 299
Hey there, you! Yes you. I'm the new Mistress Next Door I need you to take my boxes upstairs. Oh, you do not know? I am Gigi, your new neighbor from 221B. Just moved in so I could be closer to campus. I am about to graduate this year and thought this place would perfectly fit in my plans.
Do you think I am hot? I saw you staring at me all the way up…do not be shy, I like sweet boys, come here, let me help you. Let's take off your jeans, you won't need them anymore *giggles*. Ooh, what do we have here?  You are so hard…so fast. You are dirty naughty pig. I touch your cock with my fingertips, flying over the head, giving you very light tickle to increase your sensation.
Maybe I Should Punish You, Little Brat!
I love to hear your hard breathing, feeling how you shiver under my hands, while I just started play with you. Do you love it harder? I squeeze your cock and hold you tighter, we do not want you to cum that ease, do not we? Do you want to feel my mouth on you? Want my tongue to slide around your cock and my lips kissing it? I like to make it wet, sloppy, sucking hard, getting every little part of your cum.
Mistress Next Door
But you have to be a good noy if you want me to suck you off. Have you been good? I do not think so…good boys do not lay on a coach in their neighbor's apartment, begging to fuck them… maybe I should punish you, little brat? Come here, bend over, pet. I will make sure, you won't be able to sit next couple of days on this pretty ass. I think it is a time to take your man panties off. Prepare yourself for your Mistress!
844-332-2639 ext 299