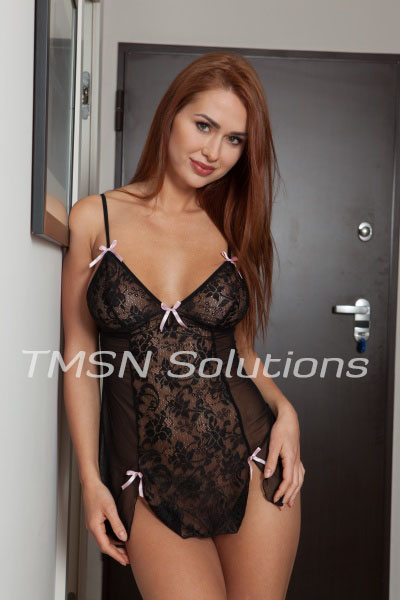 ~Idun~ 1-844-332-2639 ext 369
I look lovely in the lingerie that you picked out for me. You have been edging yourself for days. I love making you wait. The sex is always better when you have to work for it. I have been off limits until you won me over. You think that I'm fucking you because of your charming personality when it's really all about that perfect cock between your legs. I'm wearing this lingerie to make our time together even hotter. You deserve it because you've been saving up all your cum for me.
This sexy lingerie, freshly waxed pussy, and secret hotel room is all for you. Isn't it lovely?
The satin pink bows draw your eyes to my breasts and my delicious thighs. Don't just stare at me. Lean in and have a taste. I want your lips suckling on my nipples while your strong hands grip my thighs. I'll slowly push your head down towards my pussy. I know your mouth is watering.
You can't control yourself when you see a beautiful woman in lingerie. I've been thinking about all the ways that I can make your cock leak. No one can hear our moaning behind these hotel walls. I'm here to bring your dirtiest fantasies to life. We won't hold back.
~Idun~ 1-844-332-2639 ext 369
https://phonesexcandy.com/idun/