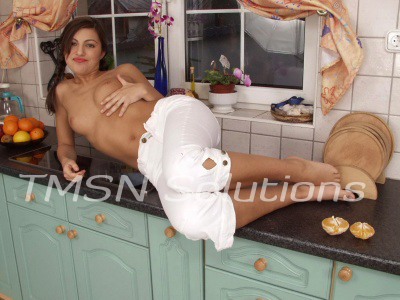 I absolutely love me some BBC.  There's just something about the contrast of my skin against his.  Knowing that it's going to be a challenge getting all of that huge cock inside my tiny white pussy.  Feeling the painful pleasure of his massive cock pounding my tight little pussy.
Love Me Some BBC
There he was across the dance floor watching me.  He had been watching me dance around for the last hour now.  I gave him an encouraging smile and crooked my finger at him.  He didn't hesitate to join me on the dance floor.  His huge hand wrapped around my back and pulled me into him.  We dance to the beat of the music for a while.  I had no problem noticing the huge erection he was sporting inside his jeans.
I went up on my tip toes and whispered in his ear when he bent his head down to hear me.  Maybe we should take this to my house and have our own private dance party.  He grinned down and me, took me by my hand, and lead me out of the club.
He followed me in his car to my house.  I eagerly led him inside.  As soon as we walked in the door, he grabbed me, pulled me to him, and kissed me hard with clear intent.
This time it was my turn to take him by his hand and lead him where I wanted him to go.  I took him to my bedroom.  Once I had him right where I wanted him, I turned and pushed his shirt up licking and kissing his hard chest and abs.  Then I sank to my knees making quick work of opening his pants and pushing them down his hips.  Finally, I had freed his humongous cock.
I wrapped my hand around that big black cock and tried to get as much of it as I could down my throat.  This was definitely going to be a challenge and I couldn't wait till he was holding me by my hips fucking me as hard as he could.
Zesty Zoey
1-844-332-2639 Ext 403