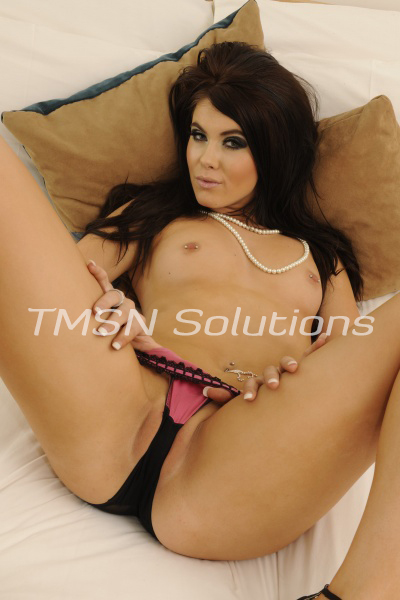 XXX  Collette  XXX  1-844-332-2639  ext 383
Quite often, I have the pleasure of getting letters from my admirers, and this is one of them.
Dear Mistress Collette,
Ever since the first moment I saw you, I knew I would bend to your will.   As you strode by I saw your panty line through your tight skirt and my mind was racing.  I wonder what kind she is wearing?  I wonder what color and material they are?  And most of all, I wonder what they smell like and feel like on my skin?
You smiled at me a knowing smile, secure that you had drawn me in your web, and as you sat at your desk and crossed and uncrossed your legs I caught sight of your pretty panties.  I knew I must have them!  I wanted to touch them, smell them, taste them, and feel them more than anything.
My fire of desire was burning hot, really really hot.
The following day, I called in sick. I knew where you hid the key, and nervously I crept to your front door.  Lifting the mat, I took they key and entered your castle. I paid no attention to the shining beauty of your place, I had only one destination in mind. Straight to your bedroom!
I dug through the pile of dirty clothes in the corner searching for those pretty panties.  I found so many pairs, all of which I smelled, but not the pair I desired.  So I tiptoed into the bathroom and lo and behold, there on the floor were your bright green bikini panties. I let out a scream of joy.
I picked them up and sat at the end of your bed.  Staring at them, shaking, I slowly pressed the crotch to my face and was instantly rock hard.  I inhaled deep, taking in your forbidden scent. Pressing and rubbing them all over my face.
I had discovered the smell of a true Goddess.
I could not stop and so breathing hard, I slid the panties into my jeans and rubbed the fabric on my stiff cock.  Moaning loudly as I unzipped and slid out my cock.  I took the fabric and wrapped your panties around my stiff member and slowly began to stroke.  My eyes rolling back in my head as I lost my self in your sexy panties.
Stroking harder… faster… moaning your name! Collette! Mistress Collette! Goddess!!!
I did not hear the front door opening, and had no clue what awaited me. I was completely lost in your sexy panties.
Yours truly,
Your panty thief.
XXX  Collette  XXX  1-844-332-2639  ext 383
http://www.sinfullysexyphonesex.com/collette
http://www.sinfullysexyphonesex.com/collette/