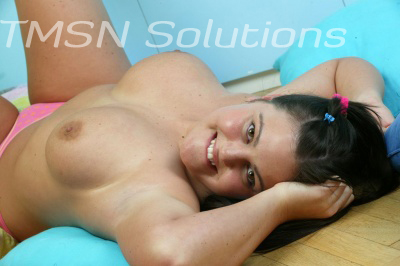 By Krysta 1844-332-2639 Ext. 410
Older men are more fun. They know how to play better games. One older gentleman I've been dating likes to play really kinky, cheating games. His name is Jason; not only is he older, but he's wealthy and more refined than most men I date. We planned a full day out where Jason took me out shopping during the day and bought me a really sexy dress. One no man could resist wanting to take off of me.
That night we went to an exclusive restaurant, and Jason ordered the most expensive bottle of champagne. The waiter couldn't keep his eyes off of me. As the waiter walked away to fetch the bottle, Jason leaned over and whispered in my ear, "Do you find him attractive?"
Cheating Games

Some men would be jealous by my overzealous nodding, but not Jason. He likes to share my body, and I love to be shared. Then he placed his hand on my thigh and squeezed excitedly. "Do you want to have a little fun with him?"
Of course, I did! With a smile, Jason whispered the plan into my ear. I was to flirt with a waiter in front of him, making him very "jealous."  "Jealous" enough that Jason would play upset and confront the waiter, being very rude with his words and then, in turn, making me upset. We would have a pretend argument, and Jason would leave the restaurant with me visibly upset.
After that, I was to convince the waiter to take me home. Obviously, I would be crying and too upset to drive myself or take a car alone. Once we were back at Jason's house, I would seduce the waiter and have him fuck in the living room while Jason pretended to be asleep in the bedroom.
Bad Girls Get Punished
All the while, my pervy older date would listen to his cheating girlfriend, and the revengeful waiter enjoys sneaky sex in the room next to where he was.  I know some of you may be thinking that Jason would bust out and confront the waiter, making the man feel small, or maybe even that they would fight, but that's not the case.
No, Jason would allow us to finish, and after the waiter left, he would come out of the bedroom to find me thoroughly fucked on the couch. He would ask me if I was a cheating whore and demand I open my legs to show him my cum filled pussy with a sly grin.
After being such a bad girl, you can imagine I would require very harsh punishment.
Krysta 844-332-2639 Ext. 410
https://phonesexcandy.com/krysta/