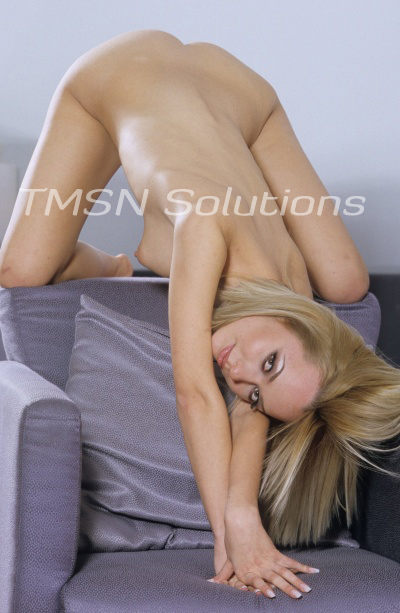 Nicole 1-844-33-CANDY EXT 420
I know you think of me as your Naughty Nikki, daddy, but I promise I've been so good for you this week! I did exactly what you said and listened to my body – to what it needed and craved. The day started off just like any other one, I woke up and rolled around in bed, taking in the sunshine as it seeped through my windows. Then I made my way to the bathroom for a shower, lazily dropping my clothes on the floor as I made my way there, leaving my body totally exposed. This is when I started to think of you and my nipples got instantly hard, shaping into perfect little peaks.
I've Been Good, Daddy, I Promise!
After my shower I took the time to pamper myself by giving myself a nice full body scrub, using all of my favorite scented oils that make me feel so clean and refreshed afterwards. I know how much you like it when I'm nice and clean for you. I then went back to my room and lay down on my bed with a big smile on my face as I spread my legs and closed my eyes. I immediately began to fantasize about what was going to happen later that night, imagining being taken from behind while you fucked me hard and fast, making sure I was loud enough for everyone to hear me scream. As I pictured this scene, I felt my pussy getting wet again, and I knew that no matter how many times I masturbated before dinner tonight, I would be soaking wet when I went over to your house.
Nicole 1-844-33-CANDY EXT 420