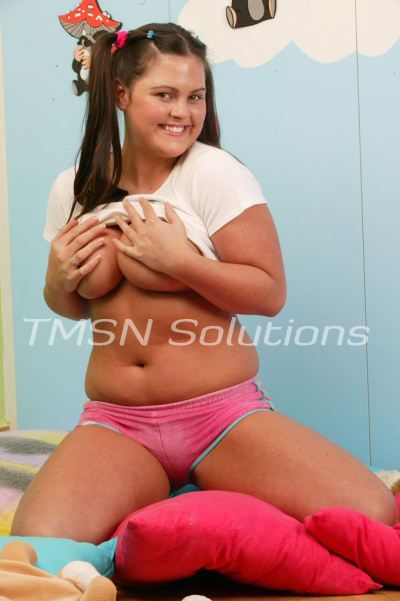 Krysta 844-332-2639 Ext. 410
Who doesn't love bacon? It's tasty and filling. It makes the whole house smell good and when it makes that sizzling popping sound, I get all warm inside. This morning, I was getting ready to make breakfast for Daddy when he came downstairs and demanded we have bacon.
Now, I love to eat it but it hurts to cook it. Those greasy kisses feel more like beestings. Daddy knows I get nervous when I cook it on the stovetop, I think that's why he told me to get naked and fetch the frying pan.
Human Bacon Shield
My big titties and little tummy were uncovered as I turned on the burner and let the pan get hot. Daddy came up behind me and pinned my hips to the face of the oven. He pressed his big Daddy cock against my naked butt cheeks and told me to lay the first bits of bacon to the hot surface.
My little groans of protest went unanswered. Placing down the thin strips of meat, they immediately began to sizzle and dance. It wasn't long before little hot droplets of grease spattered at my nipples. Now It was me AND the bacon dancing for Daddy as we cooked.
Up oh my tiptoes, I hopped and skipped. My booty jiggling against him all while he kissed on my neck and warned me not to burn his breakfast. Perfectly crisp with a little chew was how he liked it. No burned bits would be allowed, except for on me.
Krysta 844-332-2639 Ext. 410
https://phonesexcandy.com/krysta/